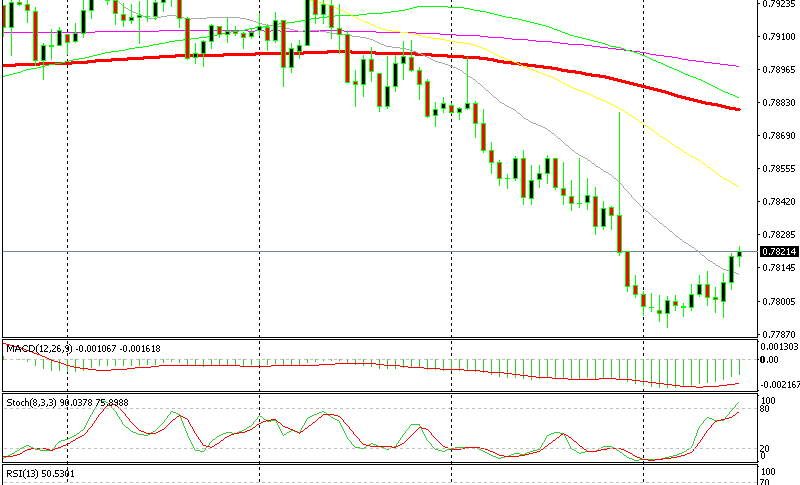 USD Attempting to Choose Pair
The US Dollar has been climbing pretty fast in the past few days and it looks like a reversal, to be honest. The 1.25 level in EUR/USD was a decent place to open long-term forex sell signal which we might have missed.
We are still hoping to buy the USD as it's currently in a short term uptrend. We can still make PIPs with short term forex signals even though we're low on GBP/USD and AUD/USD.
I have been attempting to pick a trade, but the issue is, the Buck has gained quite some ground recently.
The Buck has been acting quite wild recently and the pullbacks are acting shallow proving to be difficult to pick trades. At the bottom of the signals page, we have a history table full of winning signals despite.
Yesterday, the USD made a reversal after losing about 50 PIPs immediately after the FOMC minutes and we were not able to catch it. We did, however, have a buy signal with USD/JPY which took profit.
AU/USD looks bearish and currently in no man's land
The Buck is retracing at the moment showing potential buying opportunity. The Aussie has been one of the weakest pairs during this season, but just recently broke above the 20 SMA with no other technical indicators to provide resistance. We'll take another look at that pair in the next update before shorting the NZD/USD.