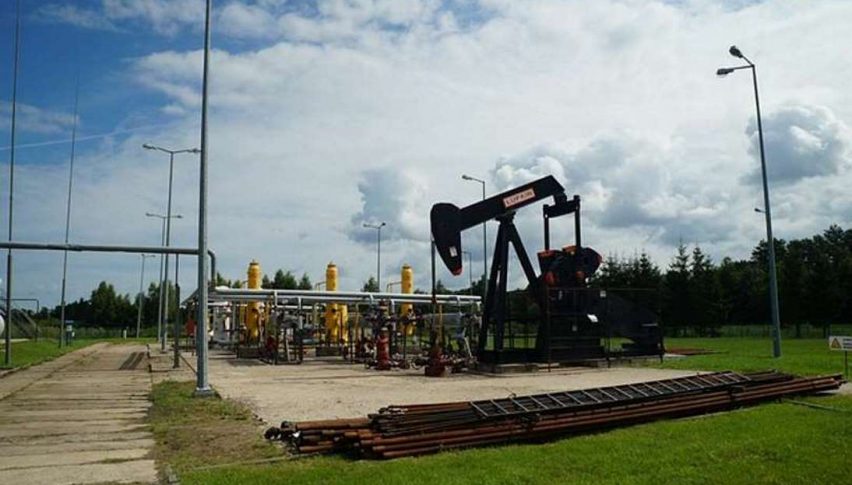 WTI Crude Oil Rallies-Macro Resistance In View
WTI crude oil is on the march north, thus far posting a gain of more than 75 cents per barrel. Heavy bullish participation above Thursday's high spiked price 25 ticks in short order. At press time, April WTI crude oil futures are pushing intraday highs and approaching the $63.50 handle.
From a practical standpoint, it is difficult to have your orders filled precisely in breakout scenarios. As we saw earlier, a glut of orders hit the market instantly one tick above Thursday's high ($63.10) locking out most retail participants. It is a hard truth, but a majority of the time retail traders operate at a considerable disadvantage to institutions in terms of latency.
However, your broker plays a key role in efficient order execution. No matter what you are trading, be it forex/CFD products or outright futures, be sure that your orders are being held server-side, not locally. Orders resting on the change or market servers are filled far ahead of those hosted locally on your PC.
WTI Crude Oil Technicals
April crude has broken above two key topside resistance levels on the daily chart.
Price is rallying above the Daily SMA and 62% Fibonacci retracement of 2018's range. This is a bullish signal, and may be a precursor for a run at $70.
Here are the levels to watch for today:
Resistance(1): 62% Macro Retracement, $63.15

Resistance(2): 78% Macro Retracement, $64.52

Support(1): Daily SMA, $62.97
Overview: The breakout above yesterday's high was a great scalping setup, but tough to get in on. I expect two way participation at the 78% macro retracement at $64.52. A bulk of traders will have their backs against $65.00 as a concrete stop out.
If price continues to rally, a position short from $64.52 will develop. This trade is unlikely for today, but a possibility for early next week. Stay tuned.