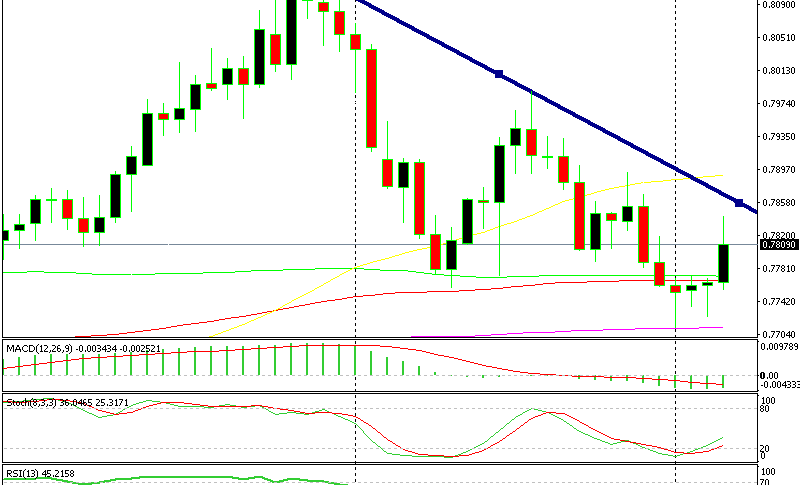 AUD/USD Is Turning Bullish Today, but the Trend Is Still Down
AUD/USD has been on a bearish trend for more than a month. We opened a sell forex signal in this pair nearly two months ago when this pair was climbing higher. At some point, we were about 200 pips down on this signal as AUD/USD climbed above 1.81 in the last few days of January.
In February, the trend shifted to bearish and for more than a month, this pair has seen only one way traffic. It slipped lower for the entire month of February and it stretched some more in the first few days of this month.
Today's candlestick looks bullish but the trend is still bearish
Yesterday we were more than 200 pips in profit on our signal. But, today this forex pair has turned bullish. North Korea's comments earlier this morning, improved the market sentiment and the risk currencies such as the AUD, NZD and the CAD got their confidence back.
Today's candlestick in AUD/USD looks pretty bullish. That's particularly bullish when it comes after three pin candlesticks. Pins are reversing signals after a downtrend. So, it looks bullish now, but the trend is still down.
The buyers must push this forex pair above the trend line and above the 50 SMA (yellow) if they want to change the trend again. But, that doesn't look likely, so we are holding on to our sell signal. We#re still more than 100 pips in profit with it.