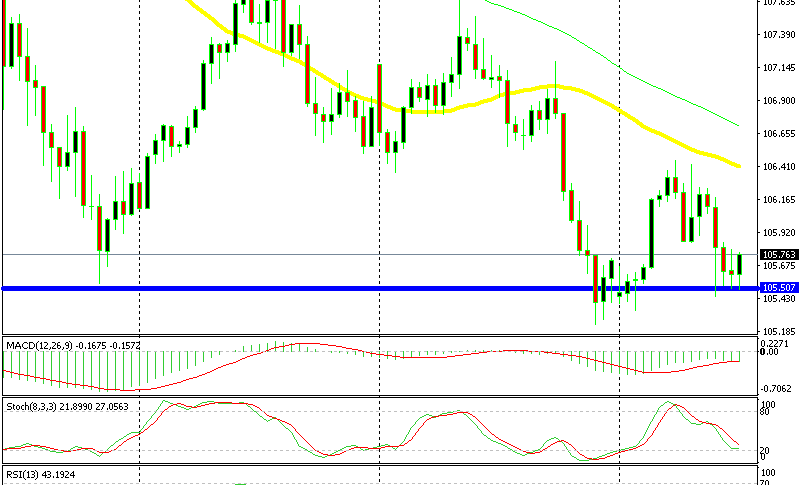 105.50 Providing Support for USD/JPY
The USD/JPY has been quite bearish in the last several months. It has been trading in a downtrend and the 105.50 level has been a tough nut to crack. Sellers pushed past it briefly, but couldn't break the bottom of this support area that stretches all the way to 105.
Sellers have been trying repeatedly to push below the 105.50 level today, but haven't been successful. We can see that from the hourly USD/JPY chart.
This pair can turn bullish if the 105.50 level holds
Yesterday's candlestick closed as a Doji. The daily candlestick on Monday was a notable bullish one, worth nearly 100 PIPs thus the Doji pointed down. Today we see that the 105.50 level is holding well. After a few bearish candlesticks, the Doji means that this pair will soon become higher.
We could not go long on this pair before but now it appears to be an excellent place. If the price grows close to 105.50 again and the price continues to hold, we will certainly open a buy signal.