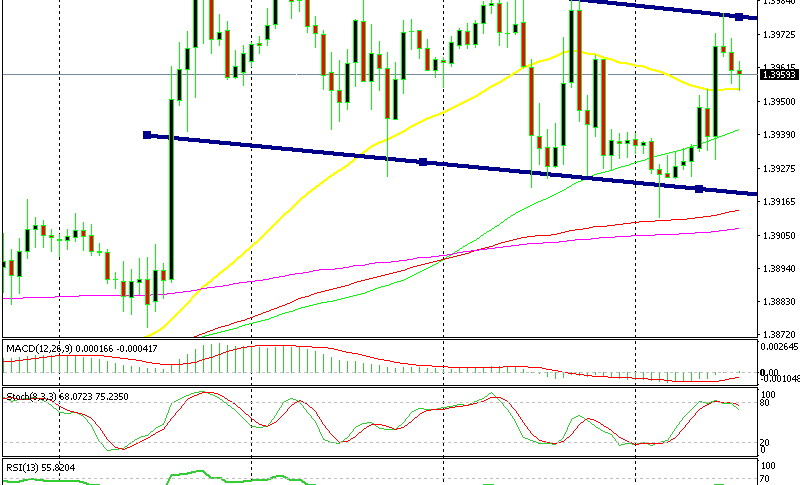 GBP/USD Forming Bearish Setup Below Resistance
The GBP/USD climbed around 70 PIPs since last night. The price touched the 100 SMA (red) on the hourly chart during the night and immediately reversed higher, reaching 1.3980 this morning.
The area around 1.3900-20 has been the low for the last several days and the high has been around 1.40. The GBP/USD formed a range between 1.39 and 1.40 this week. It is not a horizontal range, the range is descending lower.
The range is working well as it descends lower
The top is getting lower following every attempt. This morning, the GBP/USD climbed higher and the price reversed at 1.3980, 20 PIPs above the top of the range.
The price formed an upside down hammer on the hourly chart. The price is reversing down again and this pair is entering the bearish phase.
Considering the range is descending and the top is getting lower, the high this morning should be 1.3980. The stochastic indicator is now overbought and turning lower, a good opportunity to sell. We can possibly go short on the GBP/USD at any moment.