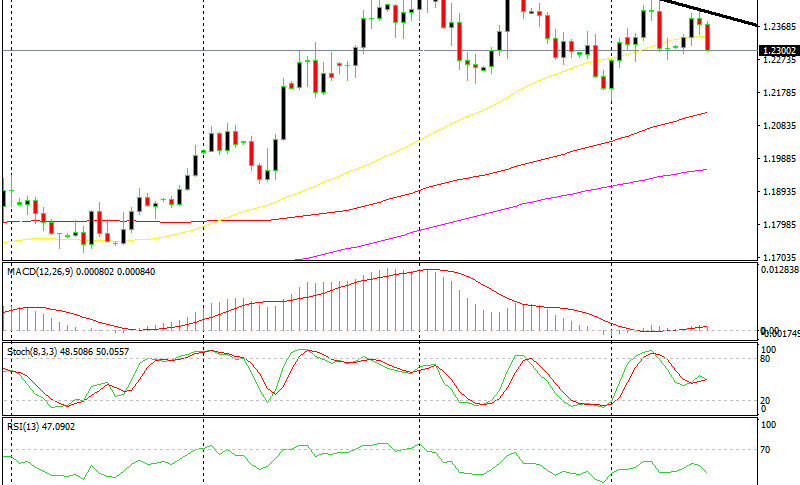 Holding Long-Term Signal As EUR/USD Turns Bearish
We opened a forex sell signal in the EUR/USD last week. This pair was trading around 1.2450 at the time and we decided to go short. We could have gotten a higher price at 1.2550s, the high so far. When this pair reversed at that point, it proved to be a good decision.
1st bearish signal – It turned down pretty quickly and lost around 200 PIPs in just a few days. The USD started feeling weak and the EUR/USD climbed up again. Yesterday, the price broke above 1.24 but didn't linger above it for too long.
2nd bearish signal – The EUR/USD closed the day below 1.24 and the daily candlestick formed a morning star. The morning star is similar to the doji; they both point to a reversal.
3rd bearish signal – Today this pair has followed a constant downtrend, a bearish sign in itself. The daily candlestick appears even more bearish, our third sign.
The highs are getting lower
Switching to the weekly chart, you can see that it already formed an upside-down pin that leads downward. The week is coming to a close and it will be another bearish sign if the price finishes at this level or perhaps even lower. Let us wait until the end of the day.
We are still keeping the sell signal here, more than 100 PIPs in profit now. As I mentioned before, the first target is 1.22 for me. We will target 1.20 if that level works. One step at a time.