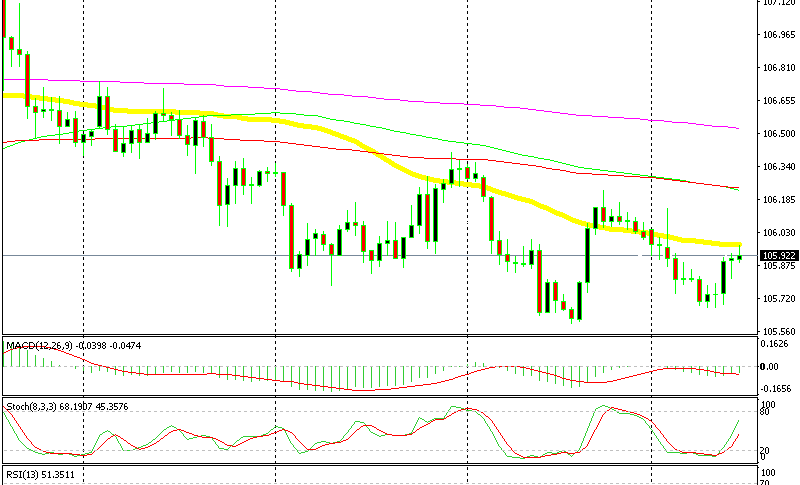 Let's Sell USD/JPY at the 50 SMA
The 105.50 level has proved itself that it is a major support level for USD/JPY. The support zone stretches all the way to 105.00 at the bottom and around 105.60 at the top, so it is more of a support range.
Last Friday, the sellers gave up at that level and this morning they are did the same again around 105.60. So, USD/JPY has been climbing higher in the last few hours and right now the buyers are having second thoughts at 106.00.
This level is not as important as 105.50, but it is a big round number. Round levels always have some sort of psychological effect on forex traders, so this thought is weighing on USD/JPY buyers at the moment.
USD/JPY is setting itself up for a sell signal
It's not just this level though. The trend is still bearish. It has been bearish for a few months now so the pressure is on the downside.
The stochastic indicator is almost overbought which means that the retrace up is nearly complete. The 50 SMA is another indicator which is pointing down. It stands at 106 at the moment, which means that it is adding extra strength to that level.
So, putting all this signal together, the picture seems bearish and we just opened a sell forex signal in this pair. Now, let's hope the market sentiment turns sour again which will send this pair tumbling down.