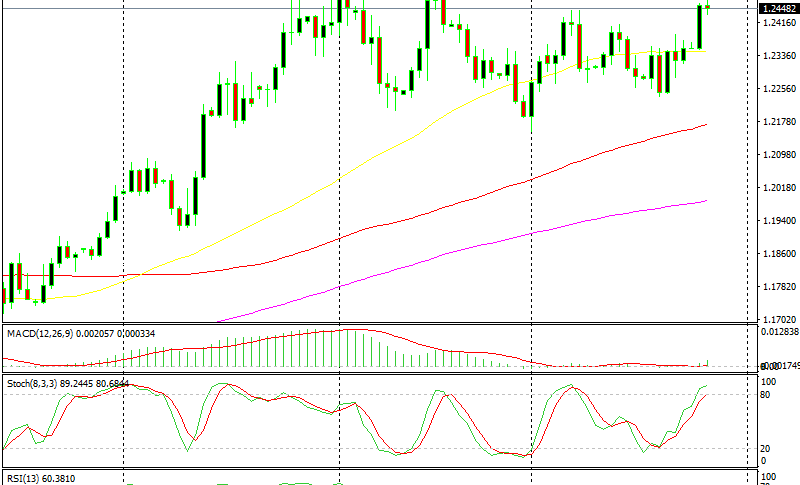 Trying to Make An Important Decision As EUR/USD Approaches the Big Level Again.
We opened a long term sell forex signal in EUR/USD earlier this month. It was more than 200 pips in profit at some point, but we closed it manually for around 80 pips as this pair it started to reverse.
Now, this forex pair is back at the highs, so we are trying to decide whether to open another sell signal up here. We could sell now at … or wait for 1.2550, which would give a much better risk/reward ratio. But, the 1.2550 level is 100 pips higher and the market might reverse pretty soon before we make up our mind.
The sellers delivered a reversing signal in the last hour
The stochastic indicator is overbought, which means that the move north should end soon. There isn't much on the economic calendar this week apart from the US GDP report on Wednesday.Perhaps the market will wait for that report to come out first, so we might see 1.25 in the meantime.
But, there's also an equal opportunity that the market reverses and this forex pair heads down. We will decide soon whether to go short here or wait for another 24 hours. Hang around guys.