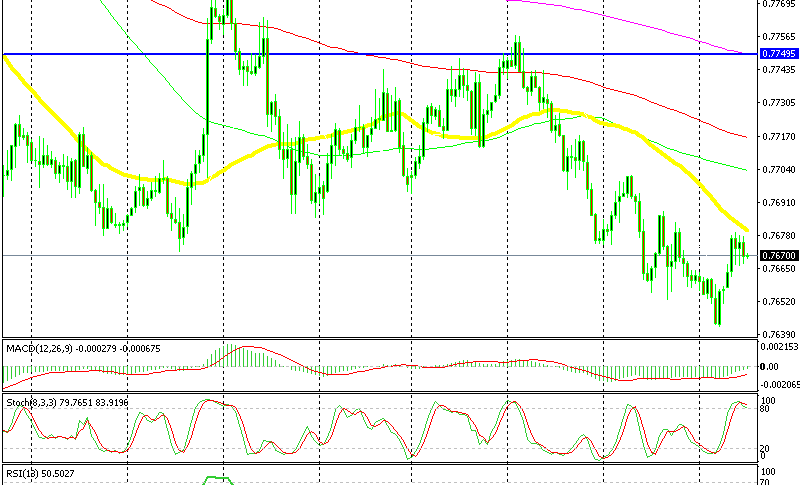 Selling the Retrace on AUD/USD
The USD dollar made an impressive reverse this week. It started going downhill for the Buck on Monday when the market turned all against it and it lost more than 100 pips that day. But the Gods decided that it was a mistake and the market reversed on Tuesday claiming back most of the losses.
Yesterday, the USD stretched further to the upside, so we left the market heavily on the USD side last night. During the night, the Buck completed a retracement which was overdue and at the moment it is getting ready to charge again from what I can see.
The retrace up is complete
We took this opportunity to open a sell forex signal in AUD/USD: This forex pair retraced higher last night and at the moment, the stochastic indicator is overbought on the hourly chart. This means that the retrace is complete.
The 50 SMA (yellow) is also providing resistance on top, which is strengthening the case for sellers. Other forex majors are already reversing down, so AUD/USD should join them soon. As we said, the pullback higher is complete and stochastic is turning down, so the downtrend is resuming.