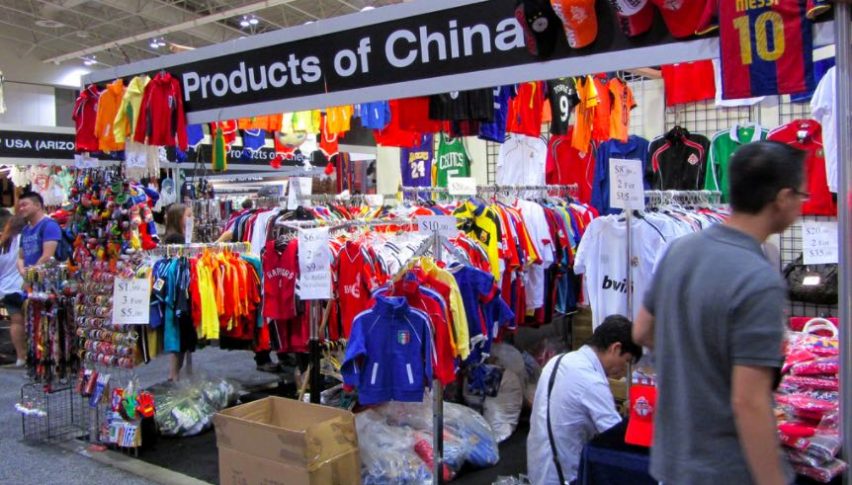 Forex Signals Brief for Apr 5: Will The Trade Wars Overshadow NFP?
Markets staged a remarkable turnaround on Wednesday. After China released a list or US products they would look to impose tariffs on, it appeared equities were set for an almighty fall. Fortunately for investors, the White House eased their concerns and markets rallied.
The tit-for-tat tariff saga appears to be taking the attention away from US employment, which is generally the headline act for the month.
The FX Leaders Team finished the day two and two. We saw wins in our EUR/CHF signal along with the USD/CAD.
We are currently short the EUR/USD in what has been a quiet period for the pair, during an otherwise busy market.
Our GBP/USD has been in a very tight range over the last few sessions as well. While Bitcoin continues to test the patience of investors as there is a distinct lack of buying interest at higher levels.
Friday will be the big one with US employment. However, US President Trump is highly likely to throw a few curve balls on Thursday, so be sure to keep the forex signals page open as the team will be across all the latest action.
Forex Signal Watchlist
GBP/USD – We are short the pound on a longer-term basis and looking for a few short-term opportunities.
DAX – World equity markets made a big turn around on Wednesday. Will that follow-through on Thursday?
Live Forex Signals
GBP/USD – Tight Consolidation
Despite the volatility in world markets the GBP/USD has been quiet. On a short-term level, the chart looks like a bearish triangle might be forming. As such we are looking for intraday trades to the downside. That said, US employment will be important as it always is. The take profit target is at 1.2055 in our long-term position.
GBP/USD – 240 min Chart.
Bitcoin – Falling Away
Another day and another lack of buyers for Bitcoin. The digital currencies had a rough day across the board and they are falling away sharply. There are some big support levels below that will hopefully entice the buyers. Our profit target is at 11,640.
BTC/USD – 240 min Chart.
EUR/USD should break below 1.06 this week with the business climate and inflation softening further in September
26 mins ago