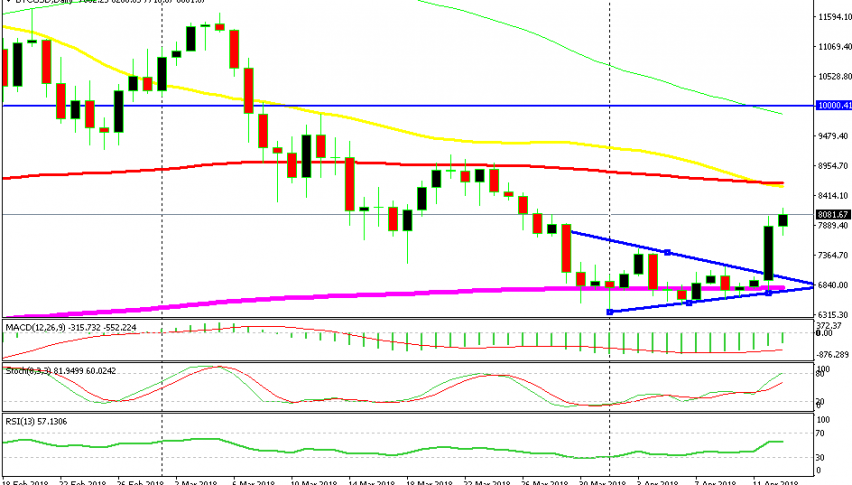 Cryptocurrencies Continue the Climb Today
Cryptocurrencies turned bullish yesterday after trading on a strong bearish trend for more than a month. The bearish trend has been going on since the end of December after the gold rush for cryptos reached the limits, pushing Bitcoin to $20,000. But, in the last month, the downtrend has picked up pace.
Although, the 200 SMA (purple) did a good job in providing support for Bitcoin. That moving average has been pierced a few times as you can see, but the price didn't move far from it, so that doesn't count as a break. It's this moving average that as provided support for all major cryptocurrencies on the daily chart.
Heading for the 100 SMA (red)
Yesterday, cryptocurrencies jumped off the 200 SMA and surged higher. Bitcoin gained more than $1,000. Today the bullish momentum continues, albeit slower. Now we are above the $8.000 level and the buyers are eyeing the 100 SMA (red) above.
That moving average comes at around $8,600 and the 50 SMA (yellow) has caught up as well. If Bitcoin manages to push above those moving averages, then that would be a big boost for buyers. That will be the beginning of the uptrend. But, the buyers have to break those two MAs first. We remain long on Bitcoin with our long term buy signal.