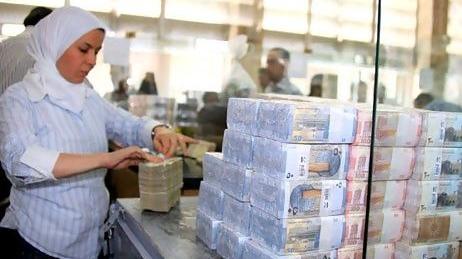 Forex Signals US Session Brief April 13 – War Is Coming, but the Forex Market has Gone Numb
Does anyone know about inflation in Syria?
Today we are hearing additional war comments from all sides after Donald Trump's tweet yesterday. The Russians who have been involved in Syria in recent years are responding today while European powers are getting involved as well. The market is not taking the slightest notice though. Safe havens are down while risk currencies are up.
The World Is Changing, for Better or for Worse
Yesterday in the morning (in the US), Donald Trump tweeted that a strike in Syria is coming very soon, or not soon at all. It's a bit confusing as most of Trump's ideas are, but we all know the meaning, war is coming.
That came after chemical weapons were used again. Syria is supposed to have destroyed its chemical weapon several years back when they were handed out to NATO. But apparently, they still have some left or perhaps Putin has brought new weapons.
The US took the lead as it is usually the case and the European powers are joining in. The French joined the US very quickly and the British PM Theresa May bypassed the parliament, joining the forces with the US as well.
Russian officials said today that Russia's international relations shouldn't depend on one person's mood in the morning. We know who's mood. Germany said it will do everything to maintain diplomatic pressure on Russia while Lavrov said that the atmosphere around Syria is very alarming. Yes, of course, it's alarming for Russian interests.
The market should have gone crazy on these war comments. But as I said yesterday, the market is getting used to such nonsense. Besides, there is still hope that everything cools off and things go back to normal.
Well, this market reaction is not normal to be honest. Once the first missile is released, I am sure that everything will go mental in forex. Safe havens asset such as Gold and JPY will surge, so keep an eye on the political news today.
EUR/USD Is Looking Increasingly Bearish
EUR/USD has been trading in a bullish trend for several days. But on Wednesday, this pair formed an upside down pin on the daily chart. That pin is a reversing signal, so it was a strong bearish sign and this pair turned bearish yesterday.
The daily candlestick yesterday was a big bearish one worth 80 pips from top to bottom. Today, the price action is looking bearish as well.  EUR/USD jumped around 30 pips early in the morning, but it reversed and it is heading back down now.
We opened a forex signal near the top. We sold this forex pair at the 100 SMA (green) since this moving average was providing resistance after the price moved below it. Now, EUR/USD is heading down, so our signal looks good.
There was an ECB official speaking earlier on in Macedonia and his comments sounded dovish to me. Smet said that weak inflation is concerning for the ECB. There are many uncertainties in the Euro area and the slack in the Eurozone might be bigger than previously thought. He also added that ECB's patience and persistence are justified, which means that the current monetary policy will continue. That's the opposite of what Nowotny said on Monday.
So, those comments didn't help the bullish cause of EUR/USD buyers. EUR/USD continues to slide lower and is set to take out yesterday's lows at 1.23. if 1.23 goes, then 1.22 is next and that's the major level.
Trades in Sight
Bearish EUR/USD
The trend has turned bearish
The 100 SMA provided resistance
EUR/USD is edging toward our TP target
We opened a sell signal in EUR/USD earlier on. This pair was climbing up in the morning, but the 100 SMA (green) was providing resistance. The daily chart also looked pretty bearish, so we decided to pull the trigger and now the price is near the take profit level.
In Conclusion
The major powers are gathering their forces to attack the Syrian regime but we are not seeing any sign of this in the forex market. Although, Donald Trump has just woken up, so keep an eye on his twitter to see when the red button will be pressed, because that will shake the markets.