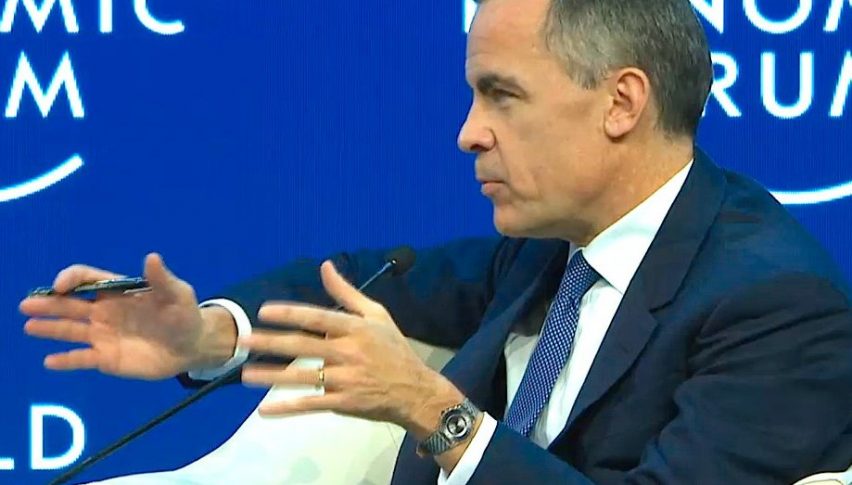 BOE's Carney Accepts What I Highlighted Earlier, the UK Economy Is Not Well. GBP/USD Plunges
Mark Carney, the dovish hawk
In an earlier forex update today, I wrote about the GBP. I think it was the midday brief. I spoke about the weak economic data we have seen from the UK recently. The construction and service sectors turned sour one or two weeks ago, I can't recall, while this week we saw inflation and retail sales take a dive.
The market was pricing in an 85% chance for a rate hike in May 10th, which is only three weeks away. Now after Mark Carney's speech, I don't think the market will be that bullish. In fact, it has already turned bearish on GBP as GBP/USD loses around 80 pips on his words.
The BOE Chairman has been a hawk forever but he has failed to materialize his words on the monetary policy, apart from the minimal rate hike we saw last September. So perhaps, this will be another disappointment for GBP bulls. Thats great for us since we have a long term sell forex signal in this pair.
He accepted the deterioration in the economic data saying that there have been some mixed numbers recently. Productivity isn't increasing which is keeping wages down. He also touched Brexit, saying that uncertainty from it is stopping investors, but what pushed the GBP down was the comment about interest rates. Mark Carney said that "he doesn't want to get too precise on the exact timing of the next rate hike" and we should be prepared for a few hikes over the next few years.
The market was so sure about a May rate hike and now it looks like might not get that. Besides, a few rate hikes over a few years is nothing, it's just one rate hike a year. So, this is not hawkish at all and the GBP is feeling it, although we will see in the next few days if this price action will persist. Right now, GBP/USD is still on a bullish trend.