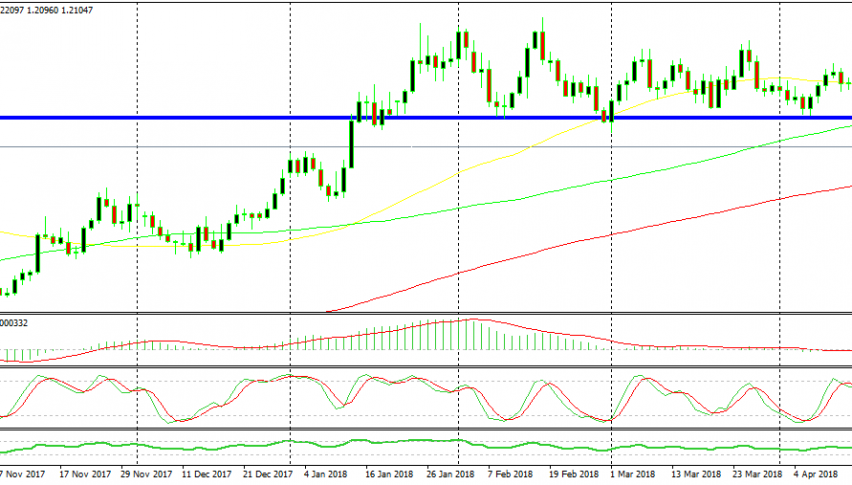 The Major USD Reversal Is Underway! We Book Profit on Our Forex Signals
The US Dollar has been climbing pretty fast in the last several days. The gains are respectable although not extraordinarily huge. But what stands out is the fact that there hasn't been any decent retraces whatsoever, and I mean against all pairs.
We saw an attempt today by the sellers after midday. The USD lost around 50-70 pips against some of the majors, but the buyers returned again and the Buck has been grinding up since then. EUR/USD just broke the 1.21 level to the downside, having come down from 1.2210.
So, it looks like the sellers have given up. At least, that's what I can see at this moment. Perhaps, tomorrow things might change, but this sort of price action points to a major reversal. The Buck has been on a bearish trend for a long time and I have been expecting a major reversal. Maybe this is the turning point.
I'm cursing myself even more now that I didn't open a long term sell forex signal in EUR/USD when this pair was trading at 1.24 last week. Anyway, we have had quite a few winning signals during this period, short term forex signals. Today we booked profit one our buy USD/JPY and USD/CAD forex signals and on our sell EUR/USD signal. Our forex signal in NZD/USD is just a few pips away from the TP target, so it's all good.