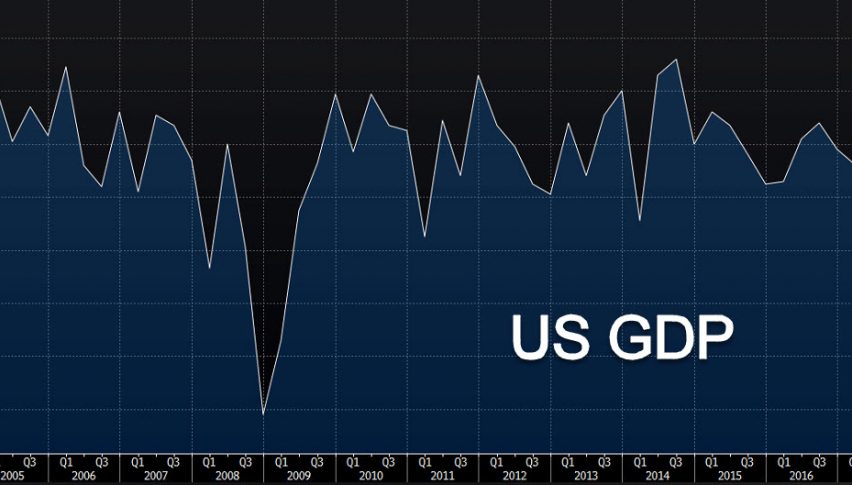 Forex Traders Are Missing the Most important Factor of the US GDP Report
The winter retrace is the smallest in more than a decade
After the terrible GDP report from the UK, the market was eager to see the US GDP which was scheduled for release this afternoon. Was the deterioration in the UK GDP and economy purely due to Brexit or was it a global trend?
Well, the US GDP report for Q1 was released a while ago and it was pretty good. So, this is not a global slowdown, it's just Brexit doing its thing. Take that Brexiteers.
This quarter was expected at 2.0% but the actual number came at 2.3%. Last quarter was revised higher from 2.6% to 2.9% which makes this report even better. Although, the GDP price index fell from 2.3% to 2.0%.
This soft number has made forex traders a bit reluctant to buy the USD at the moment because it shows that inflation is not picking up as the FED would have wanted. This softens the case for extensive rate hikes this year, that's what traders are thinking and that's why the USD is having second thoughts.
But, what forex traders are missing is the employment costs. They grew by 0.8% this time from 0.6% last month. Wages and salaries made a huge jump as well, from 0.5% previously to 0.9% this time. Disposal income jumped by 3.4% which is the biggest jump since 2015.
So, it is a great GDP report all over, particularly the increase in wages and the income. Wages have been lagging which has been the main reason for low inflation. If the wages and income keeps going up like this time, then inflation will surely take off soon. This is the most important aspect of this GDP report and forex traders are missing it right now.