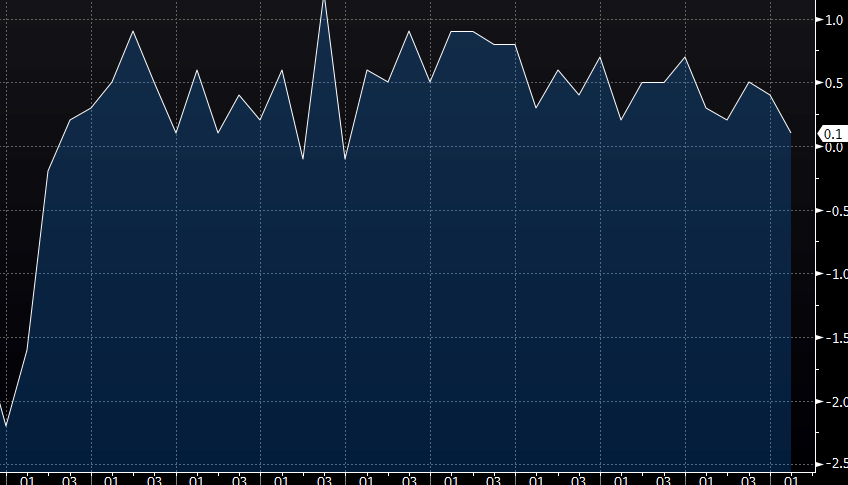 GBP Dives on Disappointing UK GDP Report
Is the UK GDP heading towards 0%?
Everyone was waiting for the UK GDP report to come out this morning. The economic data from the UK has softened quite a bit in recent weeks so forex traders like me wanted to know if those numbers had any impact on the GDP.
It seems like they did after all. This is the first reading of the Q1 GDP for 2017 so it is called the advanced or preliminary GDP report. Expectations were for a reading of 0.3% but the actual number came at 0.1%. The yearly number missed expectations as it came at 1.2% after an expected 1.4%.
The previous quarter was also revised lower to 0.4% from 0.5%, so this was a disappointing report. The index of services also fell to 0.4% from 0.6% previously. The Office of National Statistics (ONS) said that the winter weather and snow had an impact on the construction and some areas of retail services, but the overall impact on GDP was limited.
The weather has had a negative impact on construction and retail services but it hasn't affected the GDP. That doesn't make much sense. Nonetheless, GBP buyers have thrown in the towel and GBP/USD has just broken below 1.38, losing nearly 150 pips so far on this report. That's great for us since we are still holding the long-term sell signal in this forex pair.