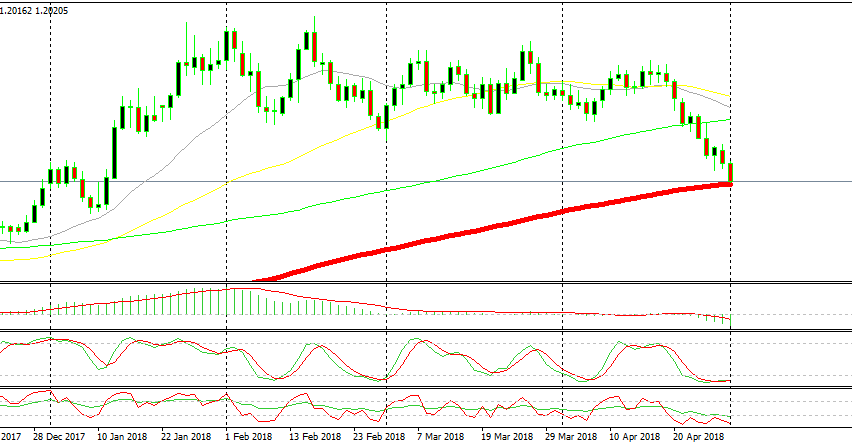 Promising USD Price Action Despite Weak Personal Income
The US personal spending and personal income numbers were released a while ago. This report is not the biggest market mover out there. But it's importance has increased in the recently since the importance of wages and salaries has increased. That's because wages are the last nail in the coffin for the FED. All sector of the US economy are running pretty hot.
Even inflation is picking up considerably from what we saw last week. Only wages are lagging. If the wages stat picking up with the same pace as the rest of the US economy, then the FED will increase the pace of rate hikes. Higher wages push the inflation higher, as well as the retail sales.
There is another report which highlights wages and salaries, but today's personal income and personal spending report also gives us an  insight of what's going on with earnings. The core price index came as expected at 0.2% for the month and at 1.9% for the year.
Personal spending increased by 0.4% as expected. But, last month's number was revised lower from 0.2% to 0.0%. Personal income which is the most important part of this report was the one to miss expectations. It posted a 0.3% increase this month against 0.4% expected and last month was revised lower too, from 0.4% to 0.3%.
Despite the miss in personal income, the USD continues to climb higher. The Buck is making new highs against all major currencies and our forex signal in AUD/USD is approaching the take profit level. This sort of price action is great for USD bulls. Throughout the last 15 months, the US Dollar got battered even on positive numbers.
It couldn't raise its head above water, but now the market has reversed totally. It seems like nothing can stop the USD. That's a sign for us to consider opening one or two long term signals in USD pairs, of course, on the long side.