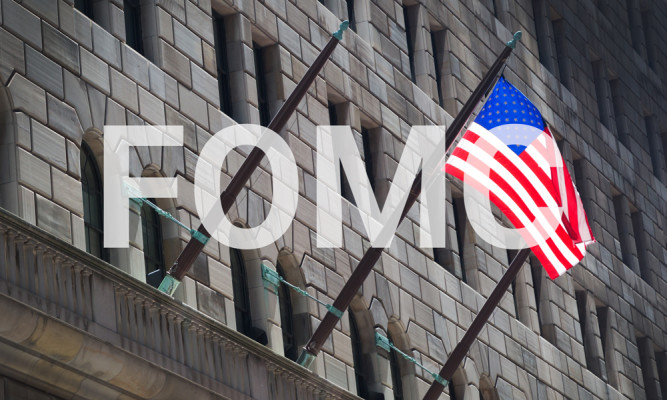 How to trade S&P500 on FOMC Statement Today?
Posted Wednesday, May 2, 2018 by
Arslan Butt
• 1 min read
What's up, buddies. As you know, the Federal Reserve is due to release its interest rate decision which may drive massive fluctuations not only in the forex but also in the equity markets. So, are you ready to deal with it? Continue reading this for a potential impact…
S&P500 – Technical Outlook
Looking at the 4- hour chart, the U.S. index is consolidating in an asymmetric triangle pattern which is supporting the index near $2,630 along with a resistance near $2,680. Typically, the asymmetric triangle pattern is known for breaking through mainly in one direction.
The thing is, the investors are anxiously awaiting the FOMC statement and Fed fund rate which is coming out during the New York session. For us, it can be a nice trading opportunity. For instance, if the FOMC's statement sounds dovish and hints at slacks in the labor market or if the statement shows a decreasing GDP growth or inflation rates, we may see SPX skyrocket.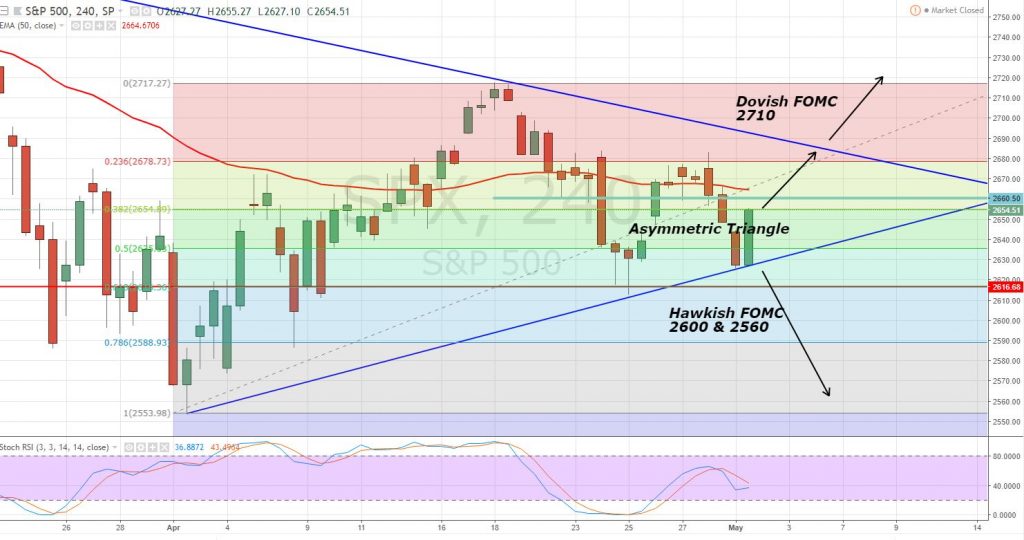 Are you wondering why dovish statements drive bulls in equity market? Well, the expansionary monetary policy is considered good forcorporate entities, as they can get more money to expand their business at a lower cost (lower interest rates). The more they expand, the more do chances of profitsincrease and investors can expect to get higher dividends than before. I hope this makes sense now. I would also like you to consult FX Leaders key support and resistance levels for SPX before placing any position in it.
What to Expect from SPX Today?
On the violation of double bottom support $2,615, SPX can plunge down to $2,600 or even $2,560, depending on the statement. On the bright side, a break above $2,680 is likely to lead the index towards $2,710. All the best & trade with care!