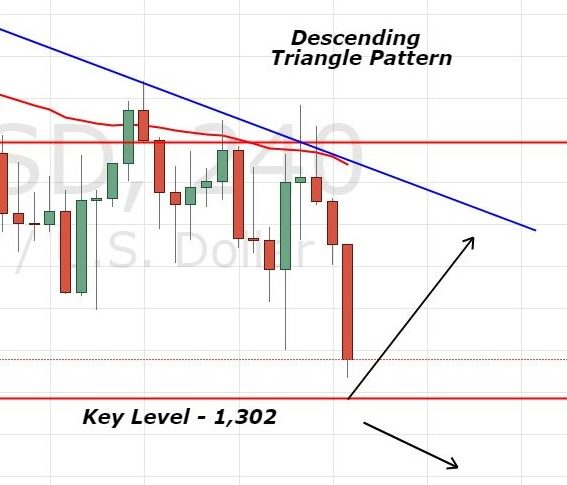 Gold Depressed Around $1305 – Top 3 Reasons to Know
Posted Wednesday, May 9, 2018 by
Arslan Butt
• 1 min read
What's up, fellows.
As we know, the bullion market is in trouble as gold prices continue to trade lower on the stronger dollar. if you are scratching your head and wondering what's going on in the market, well let me help you with this…
Top 3 Reasons Behind Bearish Gold
1- The recent plunge in gold prices is caused by a stronger dollar as the buck regained ground after briefly dipping earlier following U.S. President Donald Trump's decision to pull out of the Iran nuclear deal.
2- As we know, the U.S. unemployment rate came out surprisingly low, down from 4.1% to 3.9%. The market seems to price in the fact and make the dollar stronger. The negative correlation between greenback and gold is driving bearish to the bullion market.
3- Recalling our update SPX & DJIA Key Trading Levels, the Federal Reserve Chairman Jerome Powell stated that the U.S. central bank's plan for gradual interest-rate increases "should not be a surprise" as financial markets already had been aware. It's strengthening the sentiments the Fed may hike the rates in June, causing a bullish trend in the dollar.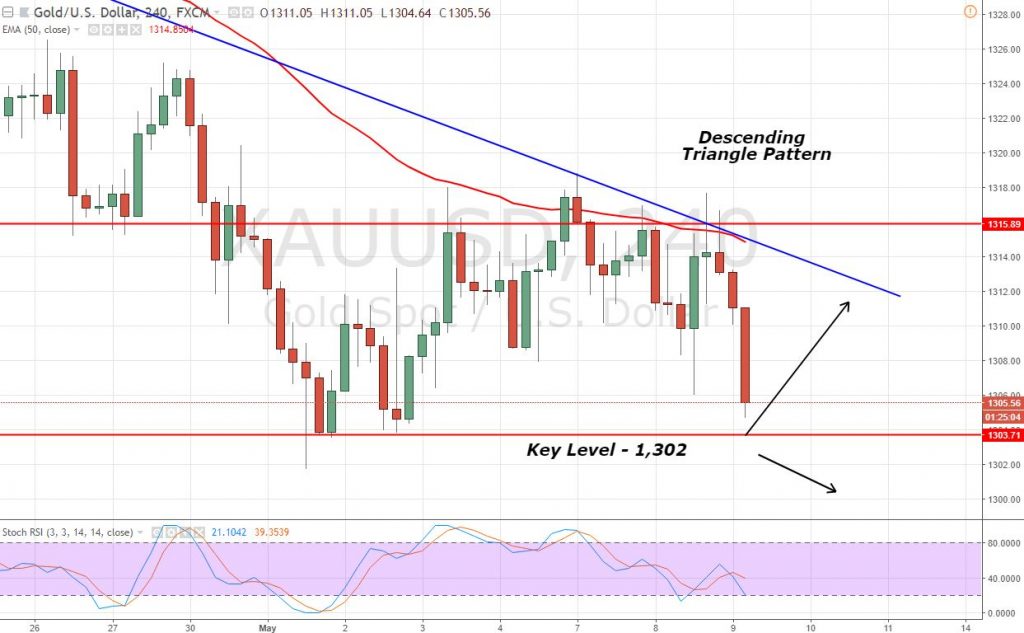 Gold – 4 Hour Chart
Technically speaking, I'm seeing a descending triangle setup on the 4-hour chart. The setup is likely to provide a strong support to gold near $1,303 along with a resistance at $1,315. Gold is very likely to bounce off above $1301, however, in case it violates the support, $1,294 can be the potential target.
Gold – XAU/USD – Trading Plan
Traders, I'm looking to take a buying position above $1,301 with a small stop loss at $1,297 and a take profit at $1,308. Good luck!
Yesterday the CPI numbers from European countries showed a slowdown, so today's headline Eurozone inflation numbers should be soft as well
3 days ago