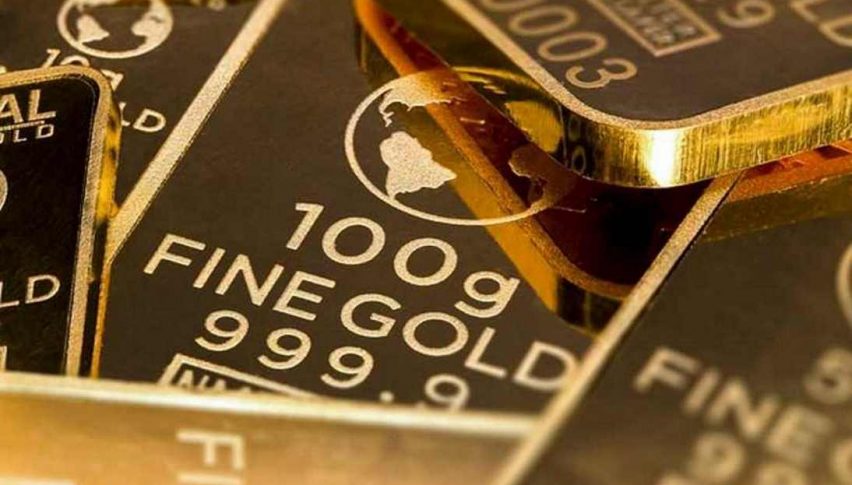 Gold Trading Sideways, Resistance Levels In View
In a continuation of late-April weakness, June gold futures have posted a moderately bearish Monday session. While participation is heavy, price is firmly within a consolidation phase near the 1320.0 handle. Without any scheduled economic events, we may be in for a slow late-day on the bullion markets.
Of course, the beauty of active trading is that there is always something just around the corner. The coming U.S. overnight session features key metrics out of the Eurozone and United Kingdom. In addition, the Tuesday pre-market hours will have U.S. Retail Sales as a primary market driver.
Gold Technicals
June gold futures have seen considerable volume, trading upwards of 185,000 contracts for the session. The range has been exceptionally tight. Let's take a look at the weekly chart and see if we can gain some perspective on the aggregate gold market.
Sometimes we need to take a step back and look at the big picture. Since the double-top formation established last Fall/Winter, this market has been compressed. Small weekly ranges have been commonplace as price has consolidated between 1300.0 and 1375.0.
A key area of topside resistance has set up on the weekly timeframe. If price breaks out above 1330.0, we could be in for a test of the double top at 1375.0. Here are the resistance levels to watch for the rest of the week:
Resistance(1): Bollinger MP, 1325.0

Resistance(2): 38% Current Wave, 1327.9

Resistance(3): Weekly SMA, 1330.9
Overview: Last week's announcement of the official date for the U.S./North Korea summit has gained the attention of the markets. June 12 is the big day and may act as a major market mover for bullion. If there are any surprises or tensions escalate, price could spike to the bull very rapidly.
The next several weeks will be important for the gold markets. If we see a bullish breakout in coming sessions, traders may pile on to limit risk exposure as the June 12 date approaches. A test of the 1375.0 level by the end of May is not a stretch by any means.