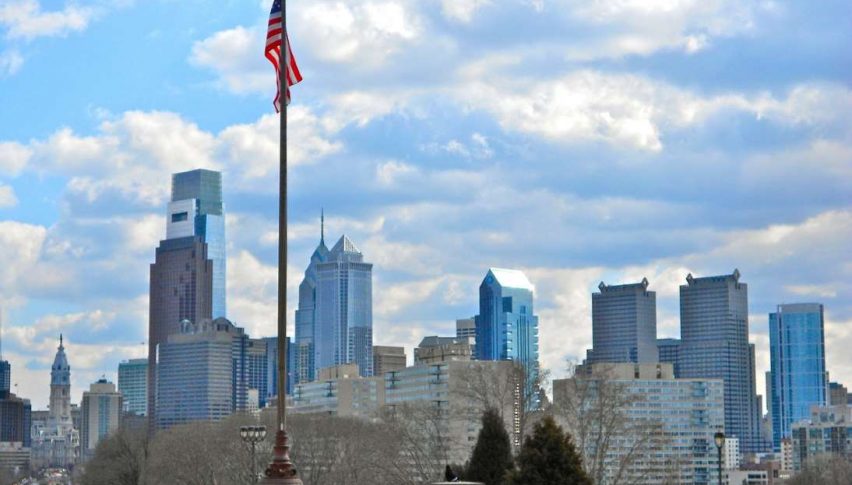 Philadelphia FED Survey Highlights U.S. Equities Open
The U.S. equities markets are off and running, slightly to the bull. For the first 90 minutes of trade, both the DJIA and S&P 500 are up moderately. The DJIA is closing in on the key level of 25,000, trading north of 24,800. Amid the positive economic news from earlier, it appears to be game on in the U.S. equities markets.
Economic Data
In the U.S. pre-market hours, several secondary economic metrics were released to the public. Here is a quick look at the numbers:
Event                                                                        Actual                Projected               Previous
U.S. Continuing Jobless Claims (May 4)               1.707M                    1.780M                    1.794M
U.S. Initial Jobless Claims (May 11)                          222K                       215K                         211K         
Philadelphia FED Manufacturing Survey (May)    34.4                          21.0                          23.2
The U.S. Jobless Claims have come in positive, a reflection of sub-4% unemployment. The key event here is the extremely robust Philadelphia FED Survey (May). While it is a somewhat arbitrary metric, the 34.4 number shattered expectations and is the strongest value in a year. The USD reacted accordingly and is up moderately against the Euro, Swiss franc, and Japanese yen.
E-mini S&P 500 Technicals
U.S. equities are poised to rally after the strong news from the Philadelphia FED. Thus far the market reaction has been tempered, but the S&P 500 looks to be on the march north.
Overview: May has been a great month for S&P 500. The June E-mini S&P futures contract has posted daily gains in 10 of the 12 trading sessions during May. Is today going to be number 13? It is pretty early to tell, but it appears that the current Swing High (2741.25) on the daily chart will be tested by Friday's close.
For now, I have an eye on 25,000 in the DJIA. If this level is tested, be on the lookout for increased participation in the related CFD and futures products as we roll toward the weekend.