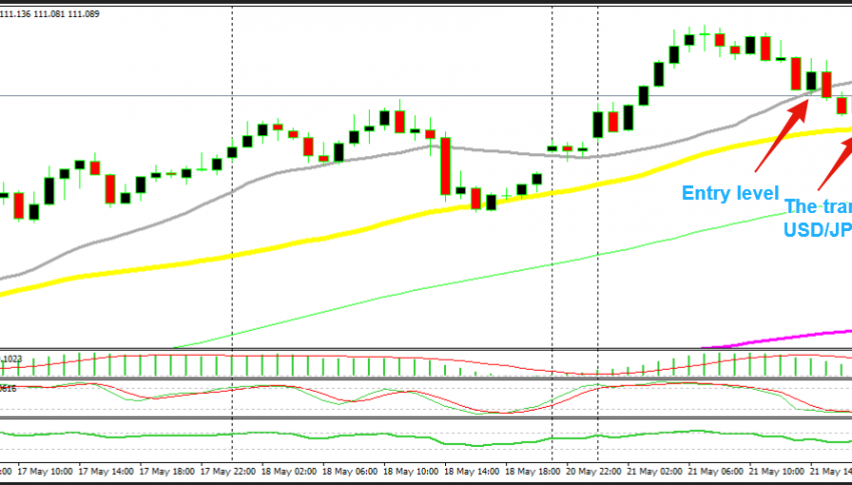 The 20 SMA Is Luring, the 50 SMA is Stronger in USD/JPY
Last night, USD/JPY opened with a gap higher and it continued to push upwards throughout the Asian trading session. This forex pair has been on a strong uptrend last week and the uptrend continued today as well. The market sentiment improved today after comments from Chinese officials and tweets from Donald Trump which implied that the trade war might be coming to an end.
The safe havens suffered as a result, so the JPY had a double whacking in the Asian session. Although, it started to retrace lower during the European session and at some point it reached the 20 SMA on the hourly chart. The 20 SMA was providing support at first, hence the green bullish candle. Speaking of China, Chinese officials commented a while ago that China will increase imports, which go in line with the comments made on the weekend.
This moving average has provided support last week as well and it looked like it was doing the same again. The stochastic indicator was oversold too, so we were lured into a trade. We bought USD/JPY at the 20 SMA hoping that the uptrend would resume after the lower retrace.
But, the sellers pushed further below. USD/JPY got 4 pips closer to the 50 SMA (yellow) so it seems that this moving average was their target. Hopefully, the uptrend will resume now, the previous candlestick was bullish.
The H4 chart is heading down and there is still room to run until stochastic becomes oversold and until the 20 SMA catches up. But, the current candlestick looks like a doji. If it closes like this, then it will be a signal that the reverse up is closed. WE can't do anything now but wait.