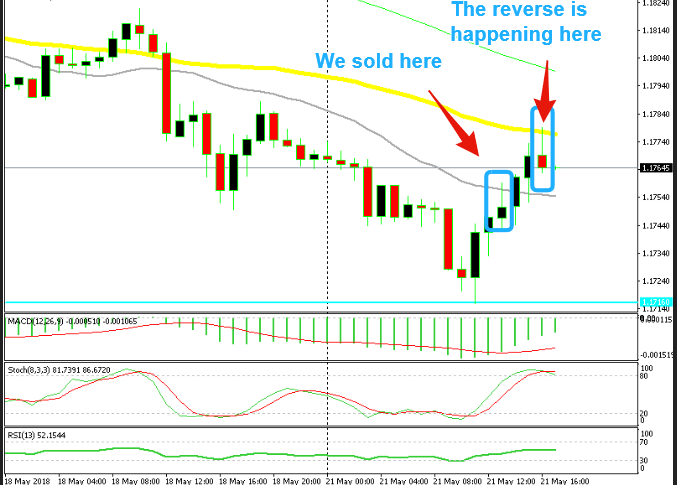 About an hour ago we went short on EUR/USD. We decided to open a sell forex signal as this pair was retracing higher after the bearish move this morning. This pair has been completely bearish in the last few weeks which accelerated further today, so every pullback is a good opportunity to look for shorts.
We waited until the retrace seemed complete. The price had reached the 20 SMA (grey) on the hourly chart and the stochastic indicator became overbought. Besides, the hourly candlestick formed a long upper wick below the 20 SMA, so it seemed like the price was about to reverse lower.
That is the right chart setup for sellers, although we might have pulled the trigger a bit early. The buyers pushed above the 20 SMA and reached the 50 SMA (yellow) on the H1 chart. I was afraid the buyers might be targeting this moving average when I opened this forex signal.
EUR/USD did reach the 50 SMA but it seems like a reverse is going to take place now. The 50 SMA refused the price on first attempt. That was the first bearish reversing sign. Then, the previous hourly candlestick closed as an upside-down hammer. That is a strong bearish signal. It looks like the reverse is going to happen soon. We did short EUR/USD a bit early, but moving averages are always good for trading, if the 20 SMA goes, the 50 SMA takes its place. The candlestick formation also looks bearish now, so let's give this forex trade some time.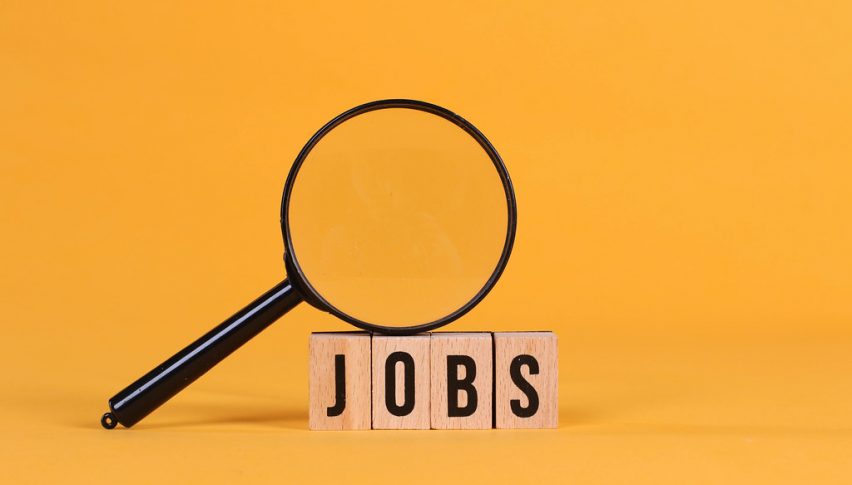 16 hours ago