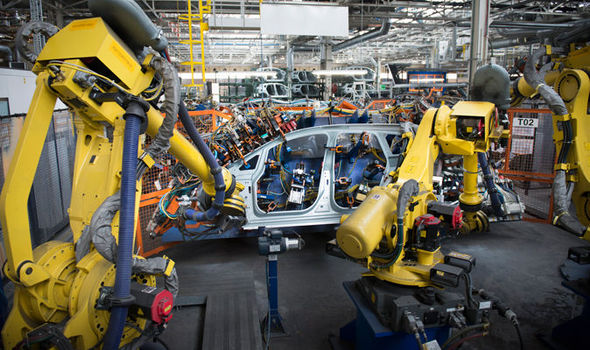 Not A Good Day for the ECB As the Eurozone Data Takes A Dive
The day of the truth has finally arrived for the European Central Bank (ECB) and the EU. The economic data is out and it shows that the Eurozone economy has taken a turn to the downside. The Euro is feeling the weight, but I'm not sure the price action we are seeing in EUR/USD is due to the negative numbers from the Eurozone. The Market seems to be panicking at the moment and the safe havens are receiving some solid bids.
However, EUR/USD has lost around 130 pips since it peaked yesterday at 1.1830s. The biggest dive happened this morning and the Euro is down against the GBP as well this morning, so the negative economic numbers this morning have had their impact too on this Euro dive.
Forecast          Actual
French Manufacturing             53.6                  55.1
French Services                          57.1                  54.3
German Manufacturing           57.9                  56.8
German Services                        53.1                  52.1
Eurozone Manufacturing         56.1                  55.5
Eurozone Services                     54.7                  53.9
As you can see from the numbers above, all actual numbers are smaller than the forecast, except for the French manufacturing data. The German and the Eurozone services numbers are low, but not that bad. Manufacturing still remains upbeat, albeit lower than previously.
The Eurozone economy has been quite upbeat last year and the data has supported that. But, the economic numbers have been getting soft this year. The ECB has taken all the glory for the improvement in the Eurozone economy, but now we see that it is softening.
The Euro has taken a hit this morning. We could have opened a long-term sell forex signal yesterday in EUR/USD, but the surge was pretty strong. Who knew that everything would reverse so quickly this morning? Well, that's how the forex market behaves, we have to be extremely careful nowadays.