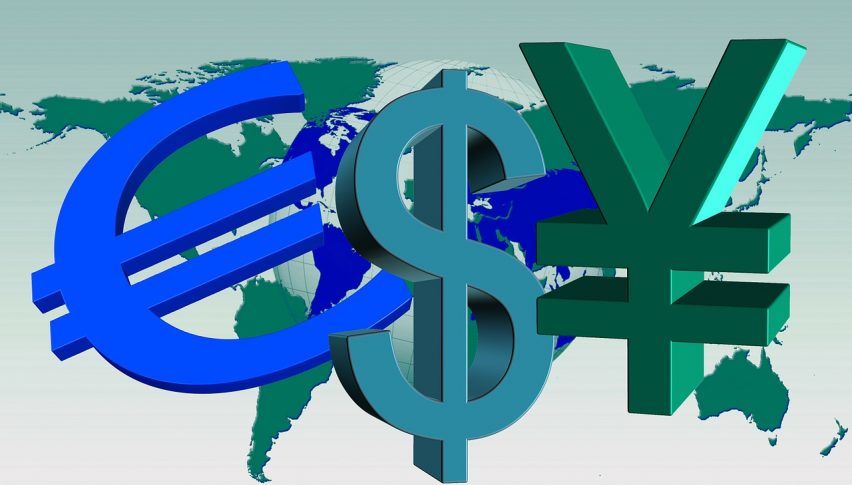 May 25 – Economic Events Outlook – U.K's GDP and U.S. Core Durable Goods Ready to Play
Posted Friday, May 25, 2018 by
Arslan Butt
• 2 min read
The demand for greenback has dipped after medium-tier events from the U.S. turned out mostly lighter than anticipated. Whereas, the risk off sentiment fueled after Trump decided to abort the meeting with North Korea's leader. In response, our forex trading signal on gold managed to hit our bullish TP (take profit).
On the fundamentals side, we have U.K's GDP, U.S. core durable goods, and speeches from central bank officials. Buckle up for the volatility…
Economic Event's Watchlist
Great Britain Pound – GBP
Second Estimate GDP q/q – At 8:30 (GMT), you should see the GDP data which is forecasted to remain unchanged at 0.1% as the British economy grew at a slower pace in Q1 2018.
Especially, after the downbeat inflationary assessment by Mark Carney & team, we can expect a drop in GDP figure. Sterling is under heavy selling pressure as BOE Gov Mark Carney hasn't said much about the next rate hike. In fact, the rate hike sentiments are falling apart, causing bearishness in the pound. Anyways, a slight divergence in the data can cause a huge move in the Cable.
U.S. Dollar – USD
Core Durable Goods Orders m/m – Besides U.K's GDP, we must watch Core Durable Goods Orders at 12:30 (GMT). It's an economic indicator that measures the change in the total value of new purchase orders placed with manufacturers for durable goods, excluding transportation items. The orders are expected to gain by 0.5% which is higher than the 0.1% gain in April 2018.
Looking at the past four months, the core durable good has shown much deviation from its forecast and previous figures which is actually very good from the trading point of view. The more it deviates, the more we have chances to capture the price fluctuations.
Fed Chair Powell and BOE Governor Carney, both are due to participate in a panel discussion titled "The future of central banking?" at the Sveriges Riksbank Anniversary Conference, in Stockholm at 13:20 (GMT). The event may have muted impact on the market.
Revised UoM Consumer Sentiment – The University of Michigan will be releasing the consumer sentiment figures at 14:00 (GMT). The US consumer sentiment is expected to remain unchanged at 98.8. The higher figure is considered good for the currency.
I guess that's it for now but stay tuned for our forex trading signals and live market updates. Good luck and have an awesome weekend!