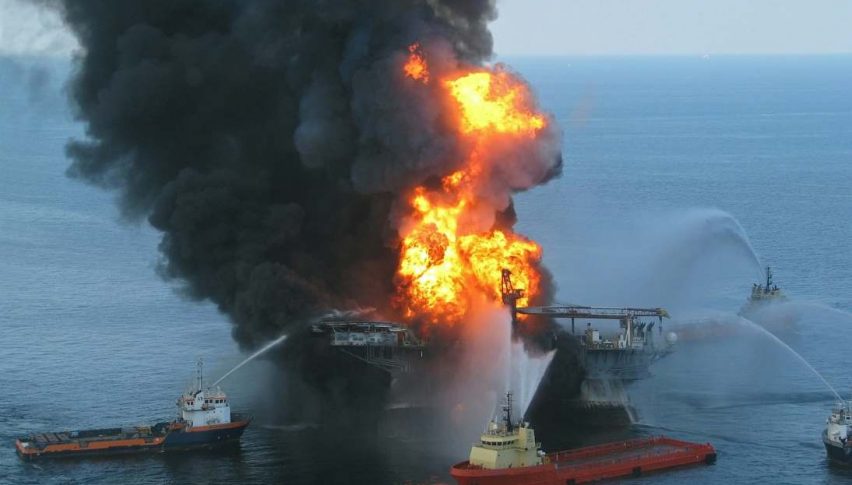 WTI Crude Oil Crashes More Than $3.00, Enters Correction
The WTI crude oil market is in a freefall. At press time, price is off over three dollars, pushing session lows beneath the $67.50 handle. Announcements from Saudi Arabia and OPEC regarding a boost to output are being given credit for the bear run.
Trending markets are fascinating to watch and a lot of fun to trade. Achieving big profits is possible while assuming limited risk. The trend can certainly be your friend, as long as you are on the right side of the action!
WTI Crude Oil Technicals
The daily chart for July WTI crude futures is certainly an attention-getter. Price has completely fallen out of bed, with investors making a mass-exodus from long positions while piling into shorts.
Today's red candlestick defines the phrase "market correction." Heavy volumes of over 700,000 contracts for July WTI crude have already changed hands. A massive daily range of $3.31 is among the largest of the year.
A few observations:
Price has shattered support at the Bollinger MP and Daily SMA.

The monthly low for May ($66.77) is quickly coming into view.

A Bollinger MP/Daily SMA crossover is assured for early next week.

On the 60 and 30-minute intraday time frames, price has not approached a 38% Fibonacci retracement of the daily range.
Overview: The bearish action in WTI crude has been hot and is attributable to the convergence of several factors. The surprise EIA inventories surplus, statements from OPEC, and pre-Memorial Day weekend timing have played a part in the overwhelming downtrend in crude.
The heavy selling in today's WTI market is due in part to profit taking, momentum trading, and a flood of new short positions. Many institutional players view late May as being the seasonal peak for crude oil pricing. These participants are taking profits off of the table and betting that recent highs will be the upper extreme for 2018. Momentum traders are piling on the robust selling, driving short-term prices lower.
Add it all up, and you have a fundamental correction in the crude oil market.