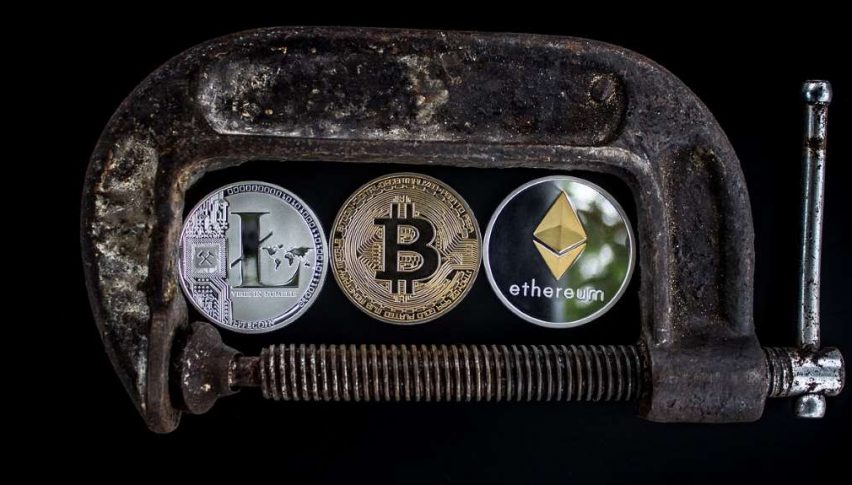 Bitcoin (BTC) Falls Beneath $7500, A Brutal May For Cryptos
The last week of trade has been stable by cryptocurrency standards. Yet, another psychological level for the industry standard Bitcoin (BTC) has been broken. With no real strength from BTC seen since early May, what are crypto traders to expect for June?
Big Four Performance Metrics
May was an ugly month for crypto bulls. Even long-term enthusiasts must be anxious for a June recovery. Here are the monthly metrics for the big four cryptos (values approximate):
Coin                                         Percentage Loss        Price
Bitcoin (BTC)                                    18.7%                       $7415
Bitcoin Cash (BCH)                        32.2%                        $985
Ethereum (ETH)                             15.5%                        $573
Litecoin (LTC)                                 20.5%                       $118
Perhaps more important than the percentage declines are the round numbers that have fallen. $7500 for BTC and $1000 for BCH serve as formidable psychological barriers and have the potential to set up as intermediate or long-term resistance. Only time will tell, but it is difficult to disregard these levels.
Bitcoin (BTC) Technicals
The technical outlook for June BTC futures is not positive. A downtrend on the daily time frame is evident and $7500 is the key number driving two-way participation.
Overview: Until price trades above the $7644 level with conviction, this market will remain in a confirmed downtrend. As of now, the technical outlook really is that simple for June BTC futures.
Of course, the bigger picture is a bit more complex. News items have a way of running price in cryptocurrencies, as do block buy or sell orders. In the event that we have a high-profile tax prosecution from the U.S. IRS (which I think is coming our way), this market is likely to see additional bearish pressure.
June is going to be an important month for Bitcoin as well as the entire asset class. In the event that $7500 serves as the monthly top, it is going to be a long summer for cryptocurrency bulls.