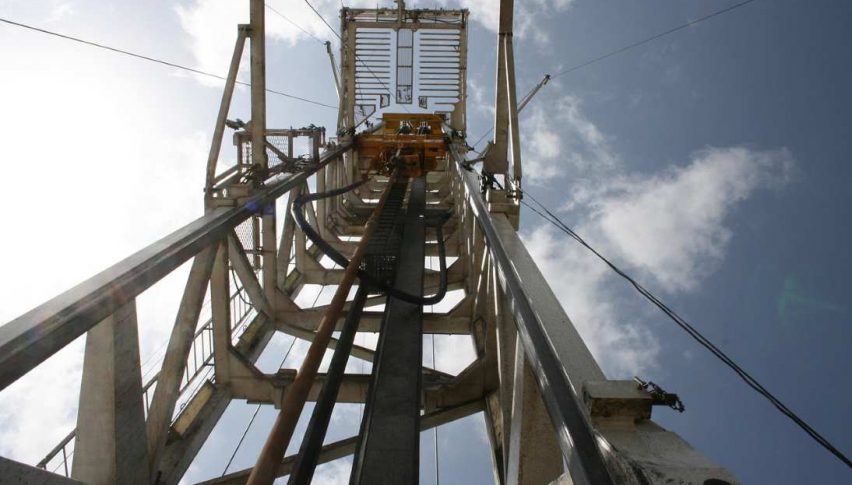 Scalping Opportunity In WTI Crude Oil
July WTI crude oil futures are off for the second consecutive day. It is still early in the session, but price has continued Thursday's weakness, trading to an intrasession low of $66.08. Is there more pain on the horizon for crude bulls?
For now, it appears that the agreement between OPEC and non-OPEC countries to stick to production cuts for the remainder of 2018 is over. Fresh news of Russian oil monolith Rosneft boosting production by 70,000 barrels per day is likely the first thread to unravel in the limited oil production pact.
It is an obvious statement, but oil is a cutthroat business. Producer overhead is high and commodity values are unstable. If one is a producer, you have to get what you can while you can. $60 to $70 crude is profitable for most — $40-$50 is not.
WTI Crude Oil Technicals
The daily chart for July WTI crude futures is a perfect illustration of price failing at a 38% Fibonacci retracement of a defined price wave.
Bottom Line: With the Memorial Day weekend behind us, many traders expected crude futures to lag a bit. Nonetheless, a $6.50 sell-off over the course of a week is large by anyone's standards. Especially when considering the long-term bullish trend.
This market is trending to the bear and with vigor. Be on the lookout for a breakout below May's low of $65.80. A tight scalp to the short from $65.79 for 8-12 ticks using a 1:1 risk vs reward scenario is a worthwhile play. Immediate price action to the downside is the goal. If buyers step in at this level, a quick exit is advised.