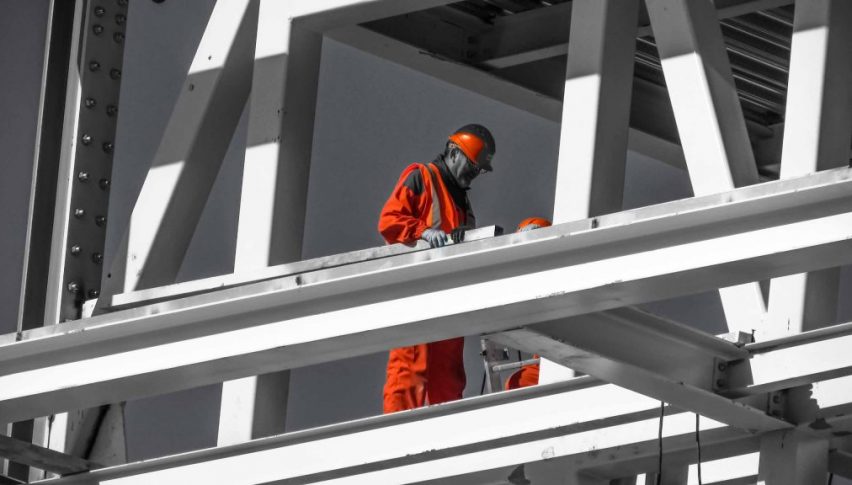 US Economy Is Taking Off As Today's Data Suggests
Earlier on we posted the US employment report, which was a pretty good one. Employment increased while the unemployment rate declined further to 3.8%. The average hourly earnings (wages) were the most important section of the report and they posted a 0.3% increase, up from 0.1% last month.
Now, the ISM manufacturing report was published together with construction spending and the numbers show that it was another good report today. Below you can find the second round of data from the US.
Actual  Expectations    Previous                                 
ISM manufacturing PMI                          58.7      58.3                  57.3
ISM Manufacturing Prices                      79.5      78.1                  79.3
Construction Spending MoM                  1.8%     0.8%                 -1.7%
As you can see, the numbers are green once again today, meaning that they are above expectations. The trend of the last three months has been bearish for manufacturing, so this turnaround is a positive sign. Manufacturing prices have been on bullish trend this year and today's increase in prices keeps the trend strong.
Construction spending has been flat at 0% in March and in April, while last month it declined by 1.7%. This month, spending increased by 1.8%, so this is another nice turnaround. It is a good day regarding economic data in the US but the USD is not doing what it is supposed to do. Well, it's a Trump thing which I will explain in another article.