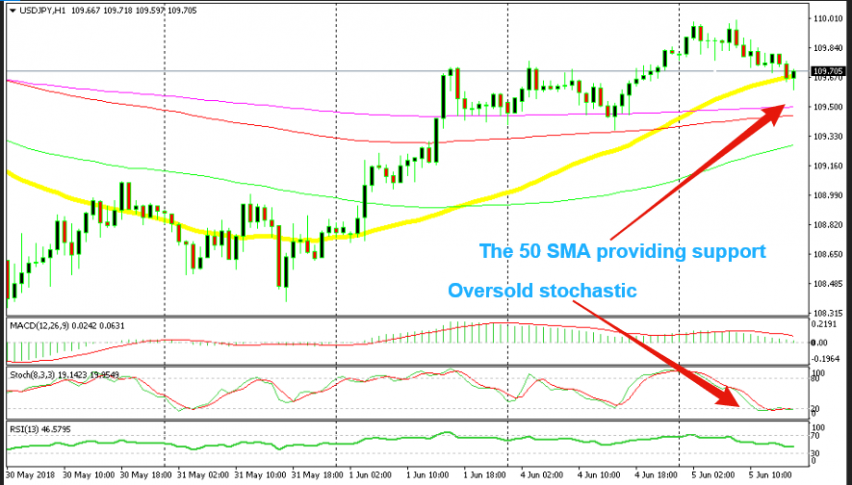 Buying the Pullback in USD/JPY
Yesterday we had a buy forex signal in USD/JPY. This pair made a strong bullish move last Friday, so we saw the pullback to the 200 SMA (purple) yesterday as a good opportunity to go long on this pair. That signal hit the take profit target last evening as the bullish trend resumed.
Today though, we are seeing another pullback lower in USD/JPY. After that leg of the uptrend which was over in the early hours of the morning, this pair started retracing lower. That's how uptrends work. The price makes a strong bullish move higher, then it retraces lower before the next attack on the top side.
If you want to trade trends, you better wait for the retrace to be over before embarking on a trade. Pullbacks can be quite violent as well. So, we waited until the pullback was complete today before jumping in.
The stochastic indicator became oversold a few hours ago. That was the sign that the retrace lower would be over soon. Besides, the 50 SMA (yellow) was providing support, despite being pierced briefly in the last hour. We opened another buy forex signal here and now the price is heading in the right direction. We are more than 10 pips in profit, so let's let it run its course.