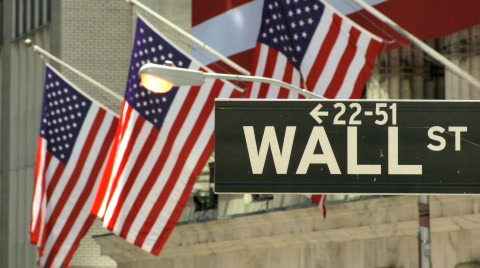 Equities Open Slow, U.S. Trade Balance Shrinks Yet Again
It has been a quiet week on Wall Street. Commodity prices have been the leading financial story, led by the bearish action in WTI crude oil. Equities have been left twisting in the wind, with the DOW non-committal near 25,000. The U.S. indices have opened the cash session on a positive note. For the first hour of trade, the DJIA is up 75 points and the S&P 500 is near flat.
The U.S. Trade Balance Is Shrinking…
Earlier today, several economic metrics were released to the public. Among them was an eye-catching U.S. Trade Balance report. The number came in at -$46.2 billion for April, below projections of -$49.0 billion. This value marks a 7-month low, largely due to the robust performance of the export sector.
The value of a strong U.S. Trade Balance has been a key point addressed by the Trump administration. It is the goal of the recent tariff structure and ongoing threats of a trade war with China, Canada, and the E.U. For the better part of the last year, this metric has been shrinking.
DOW Technicals
On Monday, I outlined a short trading plan for June DOW futures. This plan will go off the board at today's close, as tomorrow is rollover day to the September contract. That means a fresh set of levels and analysis.
Bottom Line: U.S. equities are in a relative slumber. Price is plodding along to the bull, seemingly on a collision course with the 25000 level.
For the rest of the day, Monday's plan is in full effect. Also, a buy from above the Daily SMA at 24755 is a solid entry to the bull. With an initial stop at 24724, this trade will be good for 31 ticks on a 1:1 risk vs reward management plan.
The quarterly futures contracts are slated to go off the board tomorrow. Be on the lookout for chaotic price action in the E-mini DOW and E-mini S&P 500.