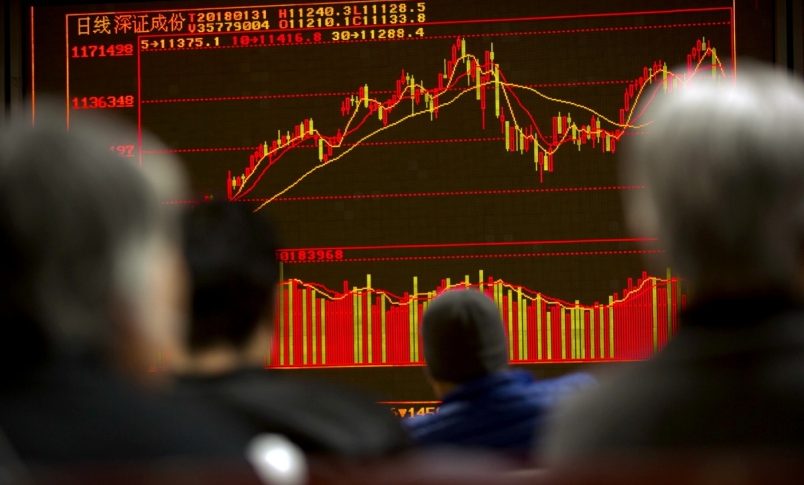 Forex Signals US Session Brief, June 6 – Safe Havens Get Smashed As Market Sentiment Improves
The financial markets seem to be back to normal today. Panic and fear has been prevailing in financial markets during the last few weeks due to trade wars and global politic. Italian politics particularly have deteriorated the market sentiment during this period, but this week the sentiment has improved.
The sentiment seems great today as safe havens continue to fall while risk currencies keep climbing. Commodity currencies made new highs today and even the CAD is gaining ground, despite falling oil prices. Although, EUR/USD and GBP/USD are leading the way up. Safe havens are getting smashed. USD/JPY has broken above 110 level, while EUR/CHF has gained around 100 pips so far today and keep climbing.
The European Session
Eurozone Retail PMI – The Eurozone retail number was the only data in the calendar for Europe today. It is a low tier data but it shows the current shape of the retail sector, so it is a leading indicator. Last month it dived to 48.6 PMI points, which meant that retail sales declined. However, the retail number moved back to positive territory this month, up to 51.7, so this sector is back on track.
Swiss CPI – The CPI (consumer price index) inflation picked up more than expected in Switzerland. Last month it was at 0.2%, and this month it touched 0.4%. That's another decent inflation number. Last week the Eurozone and US inflation picked up nicely. Now the Swiss inflation is moving higher as well, so it seems that inflation is moving in the right direction on a global scale.
US MBA Mortgage Applications – Mortgage applications have been declining for nine weeks out of the last 12 weeks. That was a worrisome trend, but today mortgage applications came at 4.1%. That is a really decent jump, so hopefully the bearish trend will turn bullish now. This is a good sign for the broader economy in the US since higher mortgages means a better housing sector.
Positive Comments from the ECB – Today we heard several comments from ECB members and they sound pretty hawkish. Weidmann and Hanson said that inflation is moving towards the ECB target. Although to me it is still a bit early to be so confident about inflation – one month is not enough. Hanson also said that higher interest rates are possible before mid-2019. Knot and Praet also pushed for the QE programme to come to an end, which seems to be coming soon.
The US Session
Canadian Trade Balance – The trade balance has been negative for Canada since March last year. It has also missed expectations almost every month. Today, trade balance is expected to be negative again, albeit the deficit is expected to be smaller. The deficit is expected to shrink from -4.1 billion to -3.4 billion. If the deficit is smaller than that, then it would be welcomed by the markets.
Canadian Building Permits – Building permits are expected to decline by 1% this month. Although, we come from a really strong month where permits increased by 3.1%. The trend has been mainly positive and strong for building permits and if today's number beats expectations and comes up positive, then I expect some bullish price action in the CAD.
US Revised Unit Labour Costs QoQ – US labour costs are important since they show the trend for wages and salaries which have been lagging during the economic recovery. In March we saw a strong pickup in unit labour costs. They increased by 2.5%, and this time they are expected at 2.7% which is a stronger number. If the headline number comes as expected or higher, then it will improve the sentiment at the FED.
US Crude Oil Inventories – The US crude Oil inventories are to be released this afternoon. Last month they declined by 3.4 billion barrels while this month they are expected to decline by 2 billion barrels. It won't have much effect on the USD, but the CAD is heavily affected by this data due to Canada's huge Oil sector.
Trades in Sight
Bullish USD/CAD
The trend is bullish
The risk sentiment is on
The pullback down is complete
The 50 SMA provided support
The price is reversing back up
We opened a buy forex signal in NZD/USD earlier on. The stochastic indicator became oversold which meant that the pullback was complete. The 50 SMA (yellow) was also providing support. Risk currencies are on the charge at the moment since the market sentiment has improved, so we went bullish on this pair.
In Conclusion
The markets are quiet now as they have been most of the day today. But, the trend is clear for all forex pairs across the board. They are all going up except for USD/CAD. Although, some important data is coming out of Canada in a few minutes which might change the situation for the CAD.