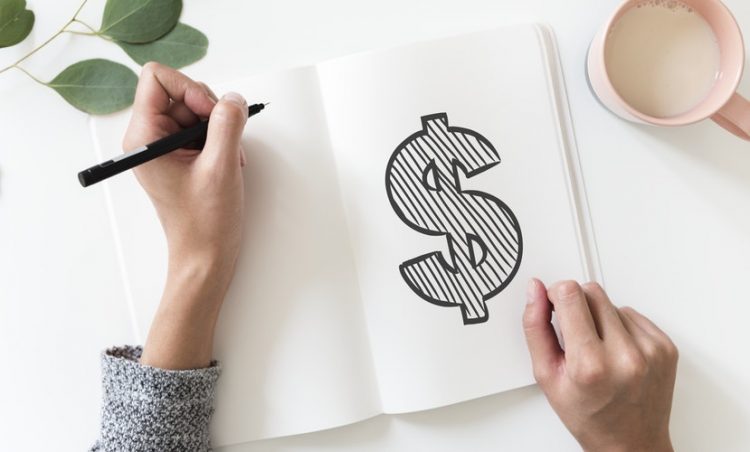 Forex Signals US Session Brief, June 8 – Risk On, Risk Off Again
Financial markets have been uncertain lately. For weeks until Wednesday last week, the market sentiment was really bad and safe haven currencies were in high demand. EUR/CHF dived 650 pips during that period while USD/JPY dived around 300 pips. In the last several days though, the market sentiment improved and risk currencies kept climbing higher. AUD/USD and NZD/USD moved more than 200 pips higher, while EUR/USD climbed 340 pips.
Yesterday, the sentiment started turning negative once again and in the last few trading sessions, the markets have traded in fear. Stock markets have tumbled, making today's candlestick the biggest bearish candlestick so far this month. USD/JPY has also lost 100 pips in the last few trading sessions.
A strange thing has been going on with EUR/CHF though – this pair has been following a bullish channel despite the sentiment being negative. It seems strange because this pair was the most affected during May. Well, we made use of this upward channel today as we went long on this pair and already booked profit.
The European Session
Chinese Trade Balance – The trade surplus was expected at 223 billion Yuan but it came at 157 billion, 26 billion below last month. The USD-denominated trade balance also declined by over 7.6 billion. I suppose the US threats have already started to take their toll on the Chinese exports. Well, that is a good thing since China has been keeping the domestic demand subdued for so long.
German Industrial Production – Industrial production fell by 1.0% while expectations were that they would grow by 0.4%. That's another disappointing number from Germany after yesterday's terrible number of factory orders which declined by 2.5%.
French Industrial Production – Industrial production declined in France as well. It was expected to grow by 0.4% but it declined by 0.5%. This is the fourth month when industrial production has fallen in France this year. So, the situation doesn't look good in Europe. Q1 was bad but the CEB was hoping that we would see a rebound in Q2. Well, it doesn't look like that to me.
UK Consumer Inflation Expectations – Inflation remains quite high in the UK. Today's number came at 2.9% as expected, way above the 2% target that the Bank of England has set. I don't think we will see inflation cool off anytime soon in Britain.
Italian Di Maio Wants More Funds From the EU Budget – The Italian political leader Di Maio who is the Minister of Economic Development, commented that Italy will ask the EU for more funds from its budget. The German Finance Minister Scholz popped up right after him saying that "Italy should be responsible for its own finances". Well, the clash between Italy and Germany continues and that's not good for the Euro.
The US Session
Canadian Employment Change – New jobs declined last month in Canada, albeit slightly by 1.1K. Today, jobs are expected to have gone up by 19K. The unemployment rate will steal all the attention, so I don't think the employment change figures will have much of a say in the markets.
Canadian Unemployment Rate – The Canadian unemployment rate has been steady at around 5.8% this year. It is expected to remain unchanged. Although, the risk is to the downside. We have seen a few positive economic reports from Canada recently, which might help decrease unemployment a tick or two lower. If that happens, I expect the CAD to have a great trading session this afternoon.
US Final Wholesale Inventories – The US wholesale inventories have been coming above expectations throughout this year apart from last month, which was a good sign at least. If inventories fall, companies will increase production, therefore buy additional supply. So, that is a positive sign for future spending. Inventories are expected at 0.0%, which would be a positive number.
Trades in Sight
Bullish EUR/USD
The trend has been bullish for nearly two weeks
The pullback lower is complete on the H1 and H4 charts
The 100 SMA provided support on the H1 chart
The 100 SMA is catching up on the H4 chart
The 100 SMA is already providing support
OK, I did say that the economic and political situation doesn't look good for the Euro at the moment. But, the trend is still bullish and the ECB will start ending the QE programme soon. The moving averages are also providing support and the H1 and H4 chart time-frames. The price is oversold on both time-frames so it looks like a good opportunity to open a short term buy signal. I'm hoping for a bounce before the next major bearish move.
In Conclusion
The negative sentiment is hurting the risk currencies today and EUR/USD has been losing considerable ground. But, it looks like the sentiment might turn around or at least remain neutral for a while which would help risk currencies and hurt the safe havens. Therefore, we will follow the markets closely to see if there is another trade setup in sight.