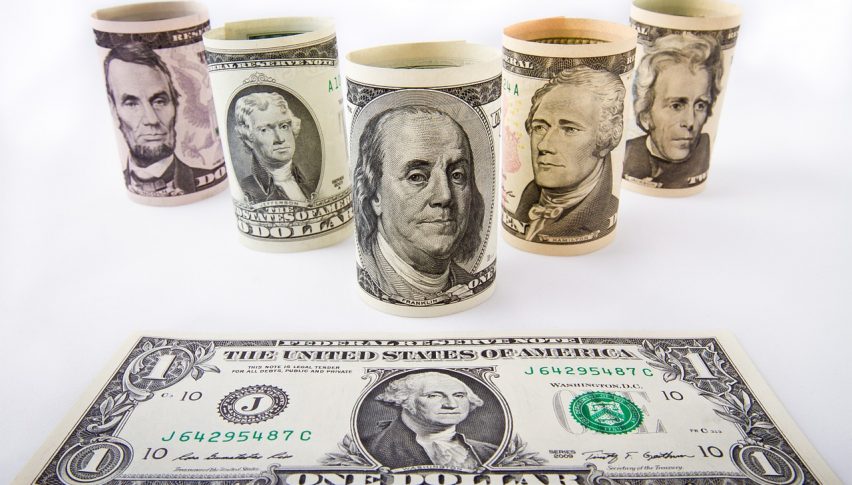 USD Mixed Vs The Majors To Start The Trading Week
It has been an exciting open to the trading week. Equities are down, cryptocurrencies are up, and the USD is plodding along vs the majors. Moderate losses against the Euro and GBP have been offset by gains against the Australian and Canadian dollars. While the Greenback is not showing dominant strength, it is holding it's own going into the final week of June.
Economic Calendar
The economic calendar is relatively bare facing the USD until Thursday and Friday. Both sessions feature a primary market driver and will likely send the Greenback directional.
U.S. New Home Sales (MoM, May) came in strong earlier today. The +6.7% change for May was exceptional, shattering expectations of 1.5%. A strong real estate sector is good news for the U.S. economy, as it shows that both lenders and consumers are willing to do business. This will undoubtedly change as the FED continues to tighten things up throughout 2018.
USD/CHF Technicals
Last Friday's trade recommendation for the USD/CHF produced a moderate profit to the bull before returning to entry. As of now, the USD/CHF is testing a key daily support level.
Here are the areas to watch for the remainder of the session:
Resistance(1): Bollinger MP, .9898

Support(1): Daily SMA, .9871
Overview: The USD/CHF is consolidating in between the Bollinger MP and Daily SMA. This is a sign of muted action and non-committal sentiment. It will be a surprise if price moves from this area during the late forex session.
If you are holding longs from Friday's recommendation, then staying the course is not a bad idea. In the event that this trade does not hit its profit target or stop loss today, moving the stop 1 pip beneath the Monday session low is a good way to limit downside risk moving forward.