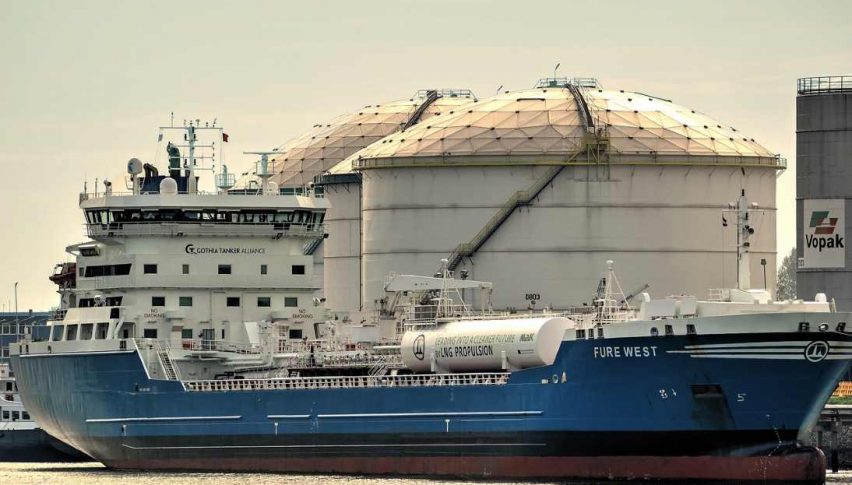 WTI Crude Oil Rallies, Trades Above $70.00
WTI crude oil is on the bull today, with price trading above the $70.25 handle. Since last weekend's OPEC meeting, traders are bidding crude in anticipation of upcoming lagging supplies. Transportation capacity issues facing U.S. producers and a less-than-expected bump in output from OPEC are fostering the notion of scarcity.
The result has been a $4 spike in August WTI crude oil futures and a return to the $70.00 level.
It Is Inventory Time…
The weekly oil inventory cycle is upon us once again. Spring and early Summer have brought erratic reports and unpredictable numbers. It is seemingly no easy task to accurately estimate current inventories. Here are a few things to look for in this week's stocks reports:
Last week the API crude oil stocks report came in extremely negative at -3.016 million barrels. Later today, this number will be released to the public. Be on the lookout for yet another large draw on supply.

EIA crude oil stocks came in well below expectations at -5.914 million barrels last week. The industry consensus is predicting Wednesday's EIA report to be -2.481 million barrels. This is another expected draw on supply and a likely culprit for today's bullish break.
WTI Crude Oil Technicals
At press time, August WTI crude oil is pushing intrasession highs approaching the $70.25 level. It appears that a daily close above $70.00 may be in the cards for later this week.
OPEC acted as the catalyst for last Friday's $3 bullish breakout. Following a consolidating Monday session, the bulls are back in control of the WTI crude market.
Overview: Aside from $70.00, there are few topside resistance levels on the daily chart likely to bring sellers to the market. In addition, price is well above the support levels and is trending to the bull. It appears that WTI crude is in a technical no man's land for the time being.
Traded volumes are heavy in August WTI futures. For the session, over 500,000 contracts have already changed hands. The action is hot, with bids hitting the market at an alarming rate. If you are not already long, it may be best to wait for the dust to settle from this breakout. There will be opportunities after the inventories are in and the action calms down a bit.
Until then, trade smart and for tomorrow!