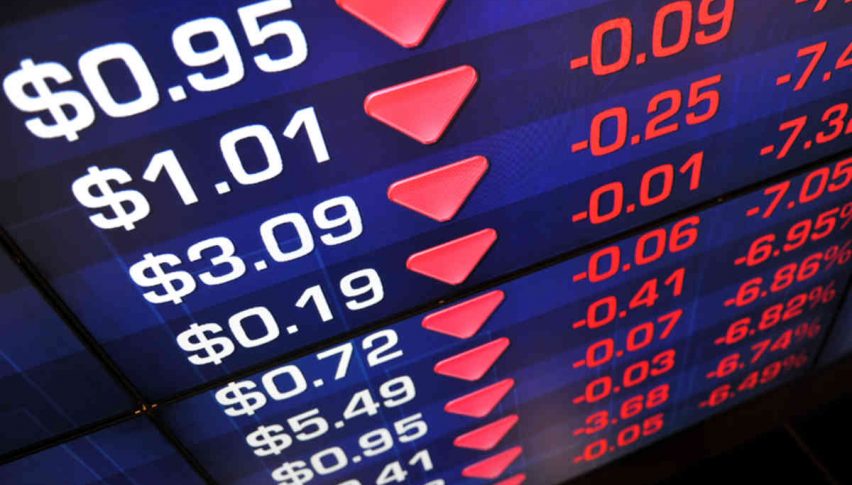 Markets Resume the Bearish Momentum
The sentiment has improved in the financial markets over he last few days. As a result, the safe havens got beaten up, particularly yesterday, while risk currencies haven't been exactly surging but at least they have been stable.
This morning, it looks like the markets are back on the same path we have seen during the last few weeks. The risk is off again and the safe-havens are back in demand. USD/JPY made a decent climb yesterday worth nearly 100 pips from the bottom to the top.
Today the bears are back in control in this forex pair. Risk currencies are down as well, with commodity currencies leading the way. AUD/USD and especially NZD/USD are considerably lower from last night. The Chinese indexes such as Shanghai Composite are losing ground fast, so that is one of the reasons for the risk-off sentiment today.
The People's Bank of China (PBOC) intervened again in markets last night, wakening the Yuan. That should raise some more tensions between China and Trump. This is one of the things Donald Trump can be bitter about because China cannot keep controlling and weakening the currency as it has been doing for decades. China got a free pass for so long but it is not what it used to be anymore. China is a global power now, one of the three powers together with the US and the EU.
If China keeps controlling the currency, it disturbs global markets and distorts international trade. Anyhow, that is one of the reasons the markets don't feel very well today, besides the trade war rhetoric. So, we have a bearish bias today and will try to sell the rallies on most major pairs.