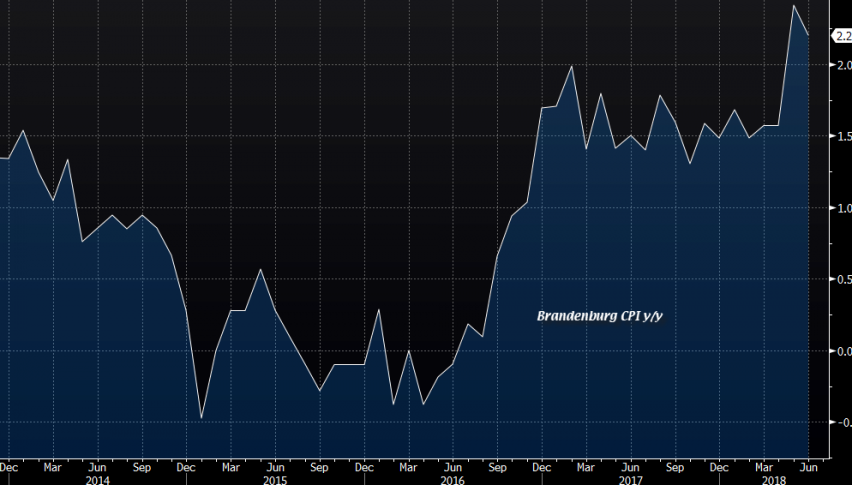 Inflation Down in Germany, Euro Up, then Down Again
EUR/USD turned bearish on Tuesday but yesterday the bearish trend took form. The market started leaning heavily on the USD yesterday after the US Commerce Secretary Mnuchin's comments that the US won't be too harsh on China.
This morning, the downtrend in EUR/USD has stretched further down. The price reached 1.1520s which is the upper level of the support zone that surrounds the major support level at 1.15. The price bounced 40 pips higher, so the support area is well in play.
Although, I decided to go short on this pair for two reasons. The first reason is technical. EUR/USD is on a downtrend which has picked up pace in the last two days. That should be enough for most forex traders, but I like to get confirmation for my trades.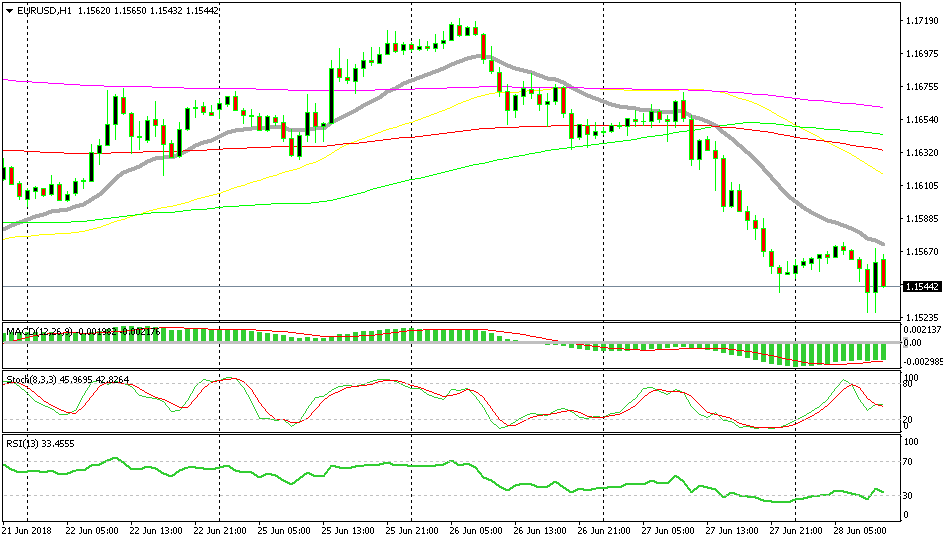 EUR/USD bouncing between support and the 20 SMA
The confirmation comes from the 20 SMA (grey) on the H1 chart. The price got close to it after the bounce but it started slipping lower again when it got close to the 20 SMA. This means that the traders are aware of the 20 SMA and they reversed their trades right below that moving average.
The other reason is the lower inflation figures from Germany. The regional CPI inflation figures have been coming out all morning and they have all been below expectations. Brandenburg came at 0.0% against 0.7% previously. The yearly number was also lower at 2.2% from 2.4% prior.
Bavaria came at 0.2% month/month, down from 0.5% previously, while Hesse came at 0.0% against 0.5% last month. Later today, we will get a chance to see the main German inflation numbers but considering the regional figures, chances are that is going to be a weak CPI inflation report, or at least lower than last month. EUR/USD is back down near the support zone, so the bearish trend resumes again. Good for our forex trade here.
Yesterday the CPI numbers from European countries showed a slowdown, so today's headline Eurozone inflation numbers should be soft as well
21 hours ago