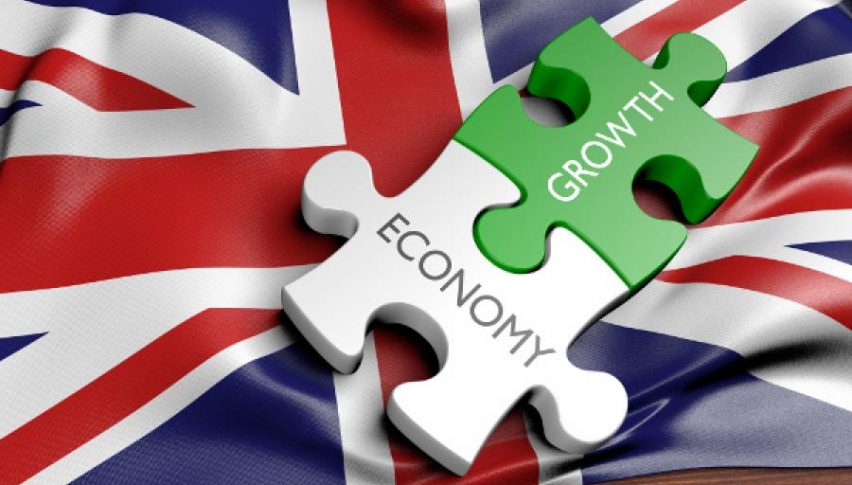 GBP/USD Climbs 100 Pips on Better UK GDP Reading
The UK GDP report was released earlier this morning and it was slightly better than expected. Or at least that's how it looks at first glance and forex traders have taken it at face value. The final estimate for the UK GDP for Q1 was expected at 0.1% but the actual number came at 0.2%.
The previous quarter stood at 0.1% and the Q1 of this year was expected to be the same. Considering Brexit and the softening economy in the UK, anything better than expected looks a lot better than it really is. So, today's jump from 0.1% expected to 0.2% was taken pretty well from GBP traders and GBP/USD climbed around 100 pips from the bottom to the top.
But, looking into the details, things don't seem so rosy. The annualized figure still stands unchanged at 1.2% as in the previous reading. The business investment was revised down to -0.4% which is pretty bad.
Besides, the jump in the headline GDP number was mainly due to improved methods to measure the construction output, that's what the surveying firm ONS said. So, considering this and the fact that the details were not any good either, today's GDP report is not a positive one.
But, the market just concentrated on the headline number and GBP/USD is 100 pips higher. Although, moving averages are providing resistance for this pair. So, I am thinking about opening a sell forex signal in GBP/USD today, hoping that this pair resumes the downtrend.