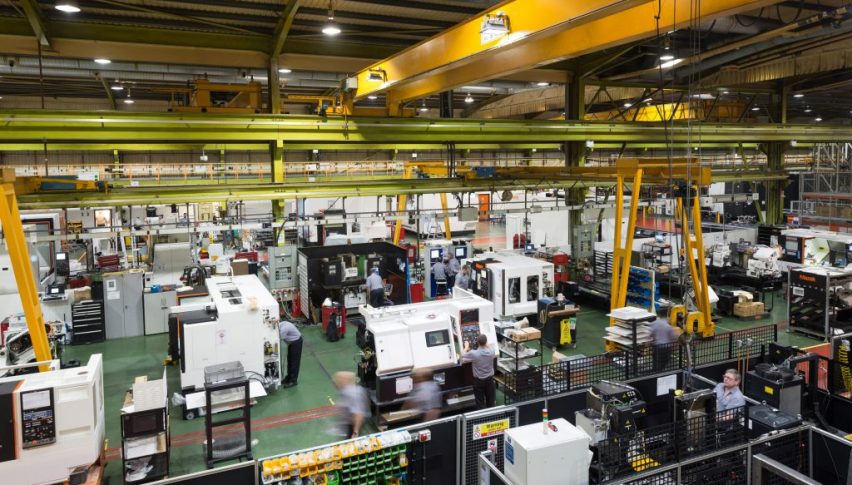 Forex Signals US Session Brief, July 2 – Manufacturing and Risk-off Day
The market sentiment has taken another hit today. Risk currencies are sliding lower with commodity Dollars leading the way. AUD/USD has lost 50 pips while NZD/USD has lost around 70 pips so far and is still declining. The USD and safe-havens are taking advantage of the current sentiment and they have been advancing all morning. The situation in Gold is different. It should gain in the current environment, but it is still declining.
Besides the market sentiment which is always a factor, another factor today has been manufacturing. We had a number of manufacturing reports being released from Europe this morning. The Swiss and Italian manufacturing figures were pretty upbeat, while the whole Eurozone manufacturing remained at decent levels. The unemployment rate also ticked lower in Europe as the Italian unemployment rate declined from 11.1% to 10.7%.
The European Session
Swiss Manufacturing PMI – The manufacturing PMI from Switzerland was expected at 61.2 PMI points but came at 61.6 points. The trend has been negative because this indicator was at around 65 points at the beginning of the year. But it beat expectations and the current levels are very decent nonetheless.
Spanish Manufacturing PMI – The Spanish manufacturing number came 0.2% lower than expectations at 53.4 PMI points and in line with last month. The trend here has been bearish too, but at least this month was unchanged from the previous one.
Italian Manufacturing PMI – The trend for Italian manufacturing has been bearish too, but this month came at 53.3 PMI points against 52.6 points expected and 52.7 points last month. So, perhaps this will be the turning point.
German Manufacturing PMI – Just like in other European countries, the German manufacturing used to be at around 58-59 points at the beginning of the year but it has declined constantly since then. This month it remained unchanged though. Maybe summer will turn things around for manufacturing in Europe.
UK Manufacturing PMI – British manufacturing came at 54.4 points, just a tick above last month and three ticks better than expectations. This is one of the few positive things for the GBP at the moment but it is not really helping it since the sentiment in the markets is negative.
Eurozone Unemployment Rate – The unemployment rate ticked lower today from 8.5% previously to 8.4%. The trend has bearish and today's number pushes it lower still. That's a good thing but I have a feeling that the decline in Italian unemployment rate has made the biggest contribution to it since it fell from 11.2% to 10.7%.
German Interior Minister Resigns – The German Interior Minister who comes from Merkel's coalitio0n party CSU resigned today. He had threatened to do so if Merkel didn't find a solution for immigration. The EU leaders reached a deal last week but he doesn't seem happy with it and he is right to some degree. Might this be the beginning of the breakup between Merkel's CSU party and her biggest coalition partner? That would mean big trouble for the EU.
The US Session
US Final Manufacturing PMI – The Chicago FED business index was expected at +0.34 points but came at -0.15 points. The miss is bad enough but this is the lowest reading since January. Well, if you disturb international trade, the business in your country will be the first to feel the consequences.
Germany's Coalition Leaders to Meet Today – As the German Interior Minister resigns, the political situation becomes messy in Germany, which could lead to the collapse of EU as we know it. I hope that the two parties CSU and CDU get along and appoint another minister, otherwise, the Euro could start crashing lower.
US ISM Manufacturing PMI – At around 58-59 points, this indicator has been really great during this period. Although it has dipped slightly and is expected to decline a bit further today, it still remains quite upbeat.
US Construction Spending – The construction spending is a volatile indicator but it has managed to remain positive most of this year. Today it is expected at 0.5%, much lower than last month's 1.8% increase, but it is another increase in spending for construction nonetheless.
Trades in Sight
Bullish NZD/USD
The trend has been bearish for days
The downtrend has picked up additional pace today
The 20 and 50 SMAs should provide resistance on retraces
The 20 and 50 SMAs are waiting to provide resistance above
We had a sell forex signal in this pair which we opened last week. It survived the pullback up on Friday and it hit the take profit target today. The market sentiment has deteriorated further today as we mentioned, so I'm thinking of opening another sell signal in this pair. Although, I would rather wait for another retrace higher until the 20 or the 50 SMA catches up with the price.
In Conclusion
The governing coalition in Germany might break up since the Interior Minister resigned. The two parties, the CDU and the CSU are meeting today but if they don't find a consensus and select another interior minister, fresh elections will be held in a couple of months. This would be terrible for the Euro so we have to keep an eye on that meeting.