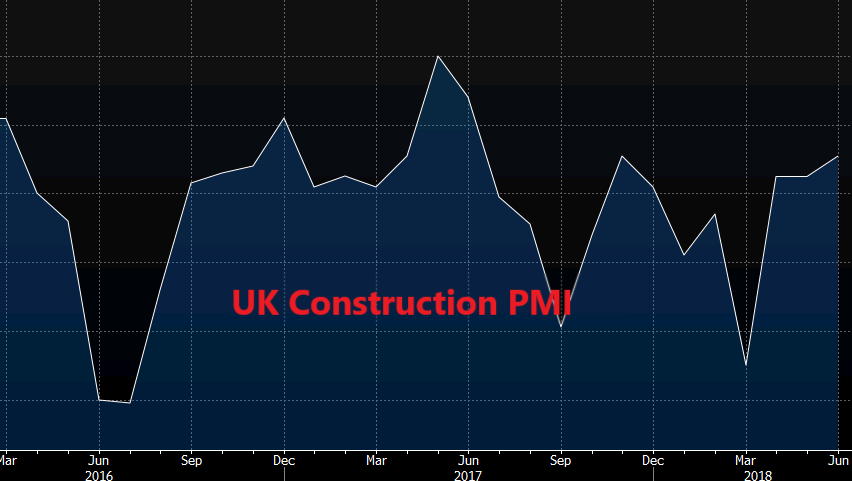 UK Construction PMI Turns the Tail
The UK construction PMI report beat expectations. It was expected at 52.6 points same as last month, instead, it came at 53.1 points. This is a positive reading, although not great, but positive nonetheless and, of course, better than last month.
While construction might be in a better shape in other developed economies such as in the US or in Europe, the situation is different in Britain. Brexit has messed things up and the British economy has gone through a rough patch this year.
Many sectors of the economy took a bearish turn earlier this year. Construction even fell into contraction in April as it dived below the 50 level which is the breakeven line. But, the economy has started to pick up in the last few months and today's construction report shows that the UK economy is making a hawkish turnaround.
This is good news for the GBP. GBP/USD is around 50-60 pips higher this morning, although this sort of price action is coming from the USD side. After yesterday's manufacturing report which was positive too, today's construction report adds up to the positive news from Britain.
Still, Brexit looms over our heads as a dark cloud and the British PM May said yesterday that the EU and the UK stand far apart on many issues regarding Brexit, such as the Irish border, etc. Well, at least we can use these positive reports to pick an entry price to sell GBP/USD after the first wave of buying is over.