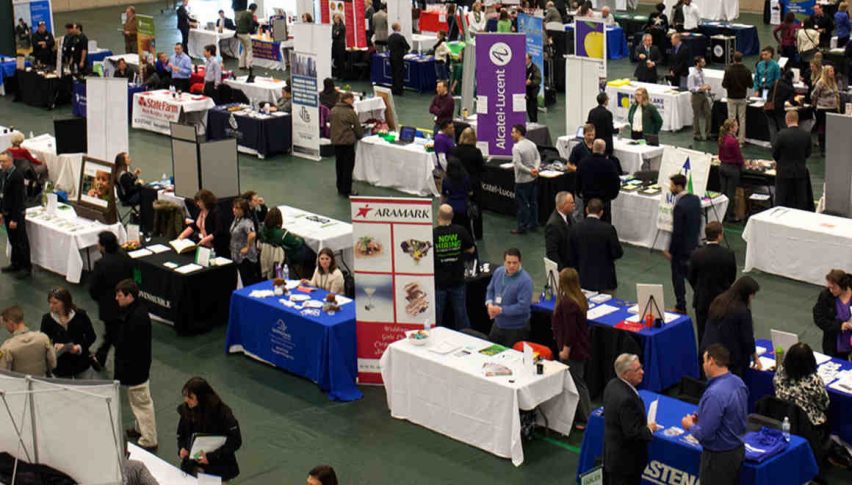 Forex Signals US Session Brief, July 6 – Positive Sentiment in the Markets Before Employment Reports
Despite the beginning of a trade war, the sentiment has been mainly positive in today's financial markets. The US tariffs on Chinese products, worth $34 billion, came into effect this morning. The Chinese Foreign Minister said in a conference today that China will impose similar tariffs on US goods. I have the feeling that they will target agricultural products, weighing heavily on Trump's voting base. Soybeans are one of the biggest agricultural products that the US exports. China has already decreased soybean imports from the US and the price of soybeans has already fallen considerably.
Equities opened higher this morning but they have been sliding slowly during the European session. Risk currencies, such as the Euro, the GBP, and the commodity Dollars have been finding some decent bids today, despite the trade war. Safe haven assets, on the other hand, have been declining, which seems like the end of the war, not the beginning.
The European Session
German Industrial Production MoM – The industrial production was expected to grow by 0.3% in May, but instead it grew by 2.6%. That's a massive jump and a nice turnaround since we have seen mainly negative numbers this year.
Halifax HPI MoM – The Halifax house price index grew by 0.3% this month as expected. It is a small increase but last month was pretty good and it was revised higher too.
Italian Retail Sales – Retail sales grew by 0.8%. This is the biggest increase this year and the second positive number. All other months we have seen a decline in sales. So, another positive turnaround in Europe as we leave winter behind.
China Retaliates – After comments from Chinese officials, who repeated today that China doesn't want a trade war, the Chinese are left with no choice but to impose tariffs as well. The Chinese tariffs came into effect at 12:01 pm today and agricultural products are the main targets, I assume.
EU Against the US-China Tariffs – EU's Trade Commissioner Malmstrom said that trade wars are bad and there is no real winner. Soon, the US and the EU will supposedly start imposing tariffs on cars.
The US Session
Canadian Trade Balance – The trade deficit increased in Canada, from 1.9 billion to 2.8 billion. That's even bigger than the expectations for the deficit, so it seems like Trump's tariffs are already impacting Canada.
Canadian Employment Report – New jobs increased by 31.8k this month, but the unemployment rate increased from 0.2% to 6%. It looks contradictory, but these two reports are not directly linked. An increase in the unemployment rate is always a negative thing.
US Employment Report – Similarly, new jobs increased more than expected in the US. They were expected at 195k but grew by 213k and last month's number was revised more than 20k higher as well. But, the unemployment rate increased too, from 3.8% to 4%. Tariffs and the trade war is starting to have an effect on all parties and we see how the effects look like.
Average Hourly Earnings – The average hourly earnings, or wages as we know them, are more important than the unemployment rate at this moment because inflation is dependent on them. They were expected to grow by 0.3% but missed expectations. The actual number came at 0.2%. This sent the USD lower and most majors just spiked higher.
CAD Ivey PMI – This is the index of purchase managers of Canadian firms. This indicator declined considerably last month but it is expected to be a bit better this time. Although, after the negative economic data from Canada, I'm afraid that this will be another bad number.
Trades in Sight
Bullish USD/JPY
The main trend is bullish
Moving averages are holding this pair afloat
The dips are finding quick buyers
The 50 and 100 SMAs are keeping the buyers in control
We opened a buy forex trade on this pair a few days ago. USD/JPY dived lower earlier this week, but I see that as a retrace of the bigger bullish trend. Yesterday, the 100 simple MA (green) was providing strong resistance. Today it was broken, although we have dipped below it again.
The main trend still remains bullish and the other moving averages (yellow, red and purple) are keeping it afloat. The dips are finding buyers who are quick to jump in an push this pair higher. So, according to this price action, we have a bullish bias for USD/JPY
In Conclusion
The trade war has already started and we are seeing some negative signs from the global economies. The unemployment rate increased in the US and Canada. All those comments that trade wars are bad for everyone and that there is no real winner in a war are starting to make sense now. I expect things to get even worse if this nonsense escalates.