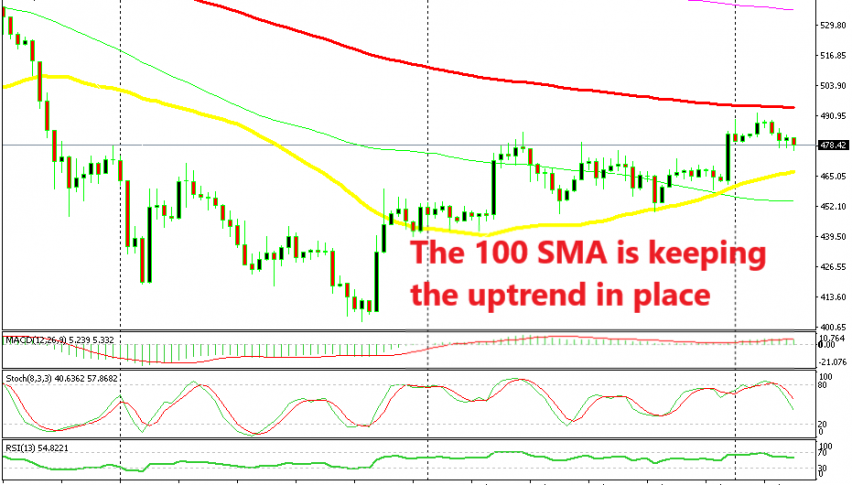 Ethereum Trending Higher but Stops Short of the 10 SMA
Ehtereum has been trending higher for the last 8-9 trading days. Remember that the crypto market is open during weekends as well, so this period includes weekend days too. If we take a look at the larger timeframe charts, we can see that cryptocurencies have been on a major bearish trend the entire year.
But, last week the buyers decided to put up a fight and digital currencies have made a decent reversal. Bitcoin has moved around $1,000 higher while Ethereum climbed $90 during this time. This might be a turnaround or just a retrace before the next move lower, but for now, the trend is bullish.
The buyers made a decent push on the weekend two weeks ago and they managed to close the week above the 50 SMA (yellow). Last week, the uptrend took form and this week the buyers have stretched it a bit further.
During this time, the 50 SMA has been providing support on the bearish retraces, pushing the price higher and keeping the buyers in charge. But, the buyers are facing the 100 SMA (red) now. The price got pretty close to the 100 SMA this morning, but it started to slide lower. Although, I think that once the 50 SMA catches up with the price, we will see another bullish move higher which will likely break the 100 SMA. So if you are looking to buy, the 50 SMA is a good place to do so.