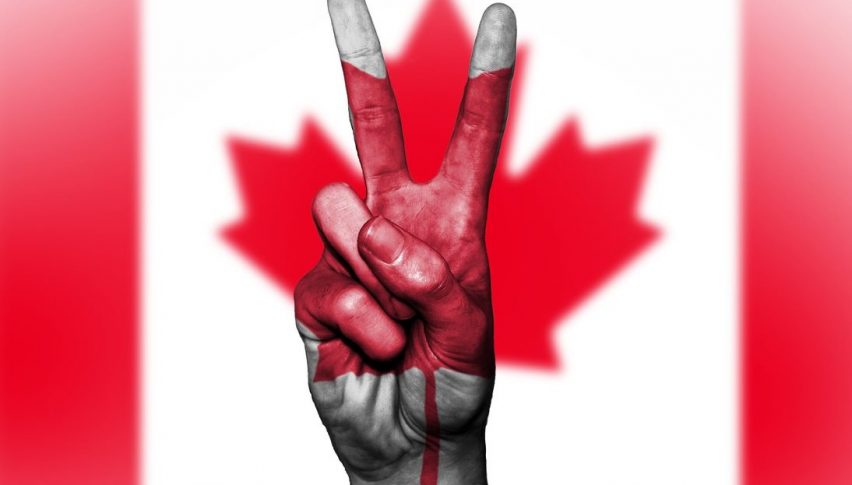 BoC Hikes Rates, Whipsaw Action In The USD/CAD
It has been a turbulent day for the Loonie. Amid a Bank of Canada (BoC) rate hike and chaotic WTI crude oil market, traders are aggressively playing both sides of the Canadian dollar. Subsequently, whipsaw action has defined the trading day for the USD/CAD.
The BoC Hikes Rates
Today's action from the BoC came as little surprise to the markets. Of course, it did drive participation in the USD/CAD, as did the eye-popping EIA crude oil stocks report. Here are the high points of the BoC release:
The target rate was raised from 1.25% to 1.50%

"Canadian inflation stands at its highest level in seven years"

Future BoC hikes are expected until a benchmark rate of 2% is reached

BoC Governor Poloz on trade war concerns: "Policy can't be made on the basis of hypothetical scenarios."
So, in a nutshell, rates in Canada are going up. This follows the current U.S. FED policy very closely, as both nations are entering a cycle of quantitative tightening. It appears, at least in Canada, that concerns over fallout from a global trade war are minimal.
USD/CAD Technicals
After an early-session rejection of topside resistance at the Bollinger MP, the Loonie has sold off and rebounded. Although the BoC's actions were expected, short-term volatility still spiked significantly.
There are two levels to watch for the remainder of the session:
Resistance(1): Bollinger MP, 1.3168

Support(1): 62% Macro Retracement, 1.3035
Bottom Line: Last Friday, I issued a buy trade recommendation in the USD/CAD from macro downside support. Thus far, the play has missed entry but is still valid. Check out the plan here.
With the current downtrend in WTI crude oil and future BoC rate hikes being priced into this market, anything can happen. A long position from the 62% macro Fibonacci retracement is a good way to trade this whipsaw market.
Crude Oil has been bearish for more than a year, but this week we saw a decent reversal higher on higher Caixin manufacturing
3 days ago