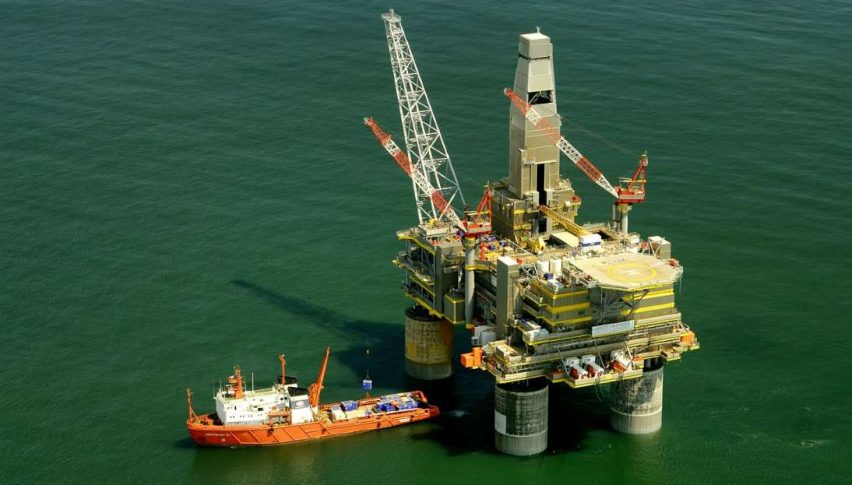 Crude Oil Continues To Slide, Approaches Corrective Territory
The leading financial story of the past month or so has been the action in global oil. Both WTI and Brent have sprung to life, showing the kind of volatility energy traders covet. Wednesday's session pretty much summed up the current state of the crude oil market — price continually defies conventional wisdom.
Is Crude Oil Entering Correction?
Wednesday's massive $4.24 range (424 ticks) in August WTI crude threw many energy traders for a loop. Support levels were smashed quickly, as price ran to a test of the $70.00 handle. Amid such an extremely negative EIA inventories report, how can price drop over $3.50 for the session?
The answer is institutional participation, pure and simple. Block orders hit the market repeatedly after the EIA release, enticing day and momentum traders to hop on the bandwagon south. Short-term longs, such as the trade recommendation I issued ahead of the move, were mowed down. This continued until buyers stepped up and defended the $70.00 handle.
Thus far, Thursday has continued the sell-off, bringing August WTI crude into corrective territory.
WTI Crude Oil Technicals
The term "correction" is a charged word among financial industry professionals. Most people have a different idea of what a correction is and when it is occurring For me, it is the rejection of a key psychological level as topside resistance and the breaking of a defined trend's 38% retracement.
Overview: Earlier, price broke below $70.00 for the first time since June 27. This is important due to the location of the daily trend's 38% Fibonacci retracement ($70.77). At press time, price is trading near $69.75, over $1.00 below this level. If August WTI closes the session beneath $70.00, then a test of the Daily SMA ($68.50 area) is a likely destination for the near future.
Right now, here is what we know about the WTI market:
OPEC has ramped up production, due to increase supply.

Price has rejected $75.00 repeatedly, a key psychological level.

The Wednesday/Thursday sell-off has taken price 100 ticks below the daily uptrend's 38% retracement.
All signs point toward an intermediate-term correction in crude oil pricing. Of course, trading is not that simple. Tomorrow is Friday and institutional shorts may elect to take weekly profits off of the table. A bump back above $70.00 is possible by week's end. However, the notion that oil prices have peaked for 2018 is gaining steam.