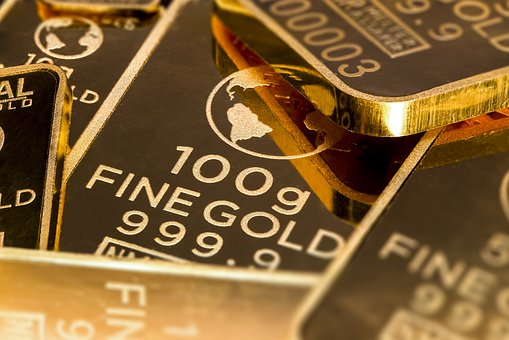 August Gold Futures In A Free-fall, Tests The 1225.0 Level
More pain for gold bugs is the order of the day, as bullion is once again plunging. After periods of compression near 1300.0 and 1250.0, August gold futures are knocking on the 1225.0 handle. Is there any fundamental factor or technical level that can stop the bumrush south?
The answer to that question is complex. However, two key aspects of the current market dynamic do not favor gold: U.S. economic growth and an appreciating USD. Simply put, investors are choosing to go long U.S. stocks and government treasuries instead of piling into bullion. The result has been a brutal showing for gold bulls throughout the first half of 2018.
August Gold Futures
A quick glance at the daily chart for August gold futures clearly defines two areas of sideways trade near 1300.0 and 1250.0. If the pattern holds true, we may be in for another period of rotation around the 1225.0 level.
Today's sell-off and test of 1225.0 is a likely precursor to prolonged congestion between 1225.0 and 1200.0. Unless there is a significant geopolitical issue that comes to the forefront and unhinges the markets in general, gold will remain depressed.
Overview: Across many markets, today is a classic "set up" day. Prices have broken from previous ranges, bringing a new array of technicals into view. In the case of gold, I will be looking for exhaustion around 1225.0 for the remainder of the session. In the event that price can manage a rally by today's close, a sell from Fibonacci resistance will set up for the Wednesday session.