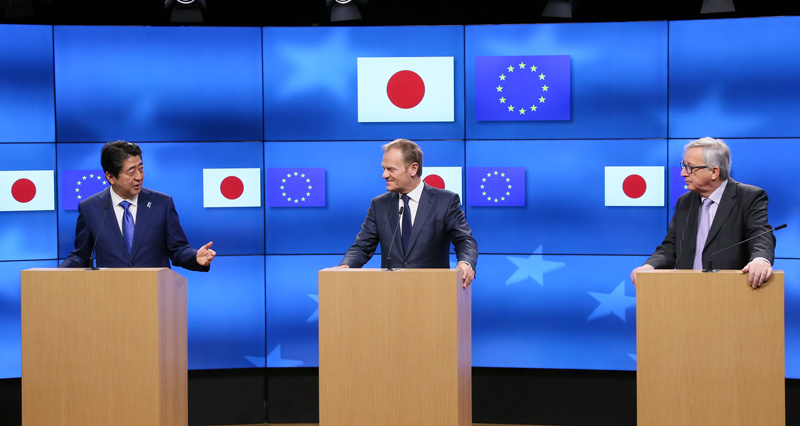 Even If the US Doesn't Want to Trade, the Rest of the World Does
Donald Trump has been placing tariffs on the rest of major economies and he is planning to add more tariffs. A trade war between the US and the rest of the world seems inevitable. He is supposed to be a businessman and should know that a country does better when it increases the trade and business, but Trump wants to make America great again without trade.
Well, other countries are not sitting on their hands. They are signing trade deals too. In fact, one positive thing that has come out of this trade war is the fact that other countries are speeding up the trade negotiating process.
The EU and Japan have been negotiating on a pact since 2013. But, it took Donald Trump to speed up the process. They signed the trade agreement in Tokyo today, although it has to go through the respective parliaments first. I don't think there will be many problems there, not when Trump threatens everyone to cut trade ties.
The EU will scrap the 10% tariff on Japanese cars while the European car manufacturers won't have to pay $1 billion annually to export cars to Japan. The Japanese officials are expecting the deal to increase the GDP by 1% and open nearly 300k new jobs. The EU sealed the trade deal with Canada and they are progressing fast with other major economies, so if anything, Trump is helping the rest of the world get closer together.