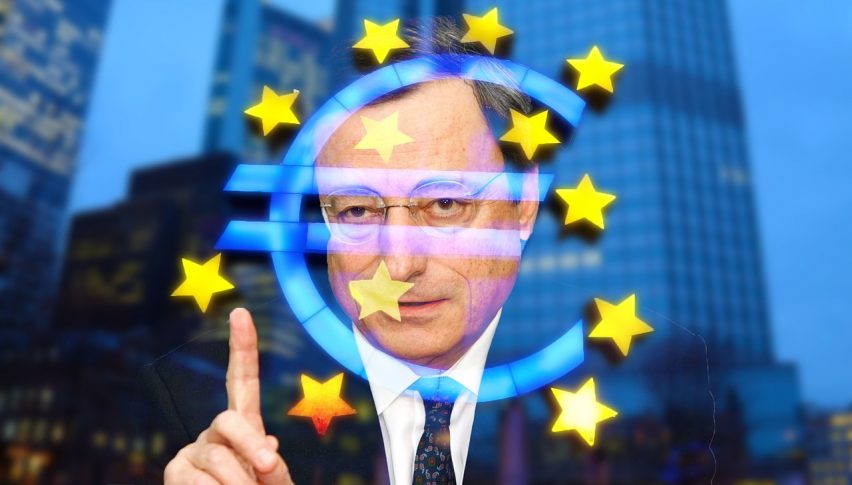 July 26 – Economic Events Outlook – What to expect from ECB today?
Posted Thursday, July 26, 2018 by
Arslan Butt
• 2 min read
Good morning, fellas.
I hope you enjoyed our forex trading signals as we close more than 100 pips on crude oil and nearly 65 pips on Nikkei. Today, our focus stays on the ECB monetary policy decision. It can cause potential breakouts during the European session and we may open positions in the European currency pairs. Are you up for it?
Watchlist – Top Economic Events
On Wednesday, the U.S. dollar declined against the Euro after the United States and the European Union accepted to de-escalate a transatlantic trade dispute. The heads from the two trading allies issued
joint statement in Washington.
EUR – ECB Monetary Policy Decision
Minimum Bid Rate – At 11:45 (GMT), the European Central Bank is widely expected to keep the interest rates unchanged at 0.00%. In fact, the ECB pledged to leave interest rates unchanged "through the summer of 2019".
However, the European economic indicators have improved a lot with concern only about inflation. Investors are expecting hawkish remarks from Mario Draghi.
ECB Press Conference – The press conference is due at 12:30 (GMT) and investors will be looking for any remarks about the QE (Quantitative Easing) program. ECB President Mario Draghi will very likely move the markets, particularly if the bank makes minor tweaks to the release.
Expectations from Mario Draghi?
Fellows, President Draghi isn't expected to raise rates, neither is he likely to speak about the interest rate.
The chief agenda is the QE (quantitative easing) program. Mario Draghi, in his previous policy meeting, announced the beginning of the end of the bond-buying scheme. Considering the ongoing trade war between the U.S. and the Eurozone, we should see what ECB has to say about it.
Failure to reveal more about ending the QE program can cause a dip in the Euro and vice versa.
USD – Core Durable Goods Orders m/m
Investors will also focus on the Core Durable Goods Orders at 12:30 (GMT). It's an economic indicator that measures the change in the total value of new purchase orders placed with manufacturers for durable goods, excluding transportation items. The orders are expected to gain by 0.5% which is higher than the 0.0% gain in June 2018.
Looking at the past four months' history, the core durable goods data has been released with a huge divergence. In April, durable goods orders grew by 0% but the figures jumped to 0.9% in May before falling to -0.3% in June. The unemployment claims are expected to soar to 215K from 207K.
The deviation from its forecast and previous figures is actually good from a trading point of view. The more it deviates, the more chances we have to capture the price fluctuations.
That's it for now. See you guys again with trade setups and forex trading signals. Good luck!