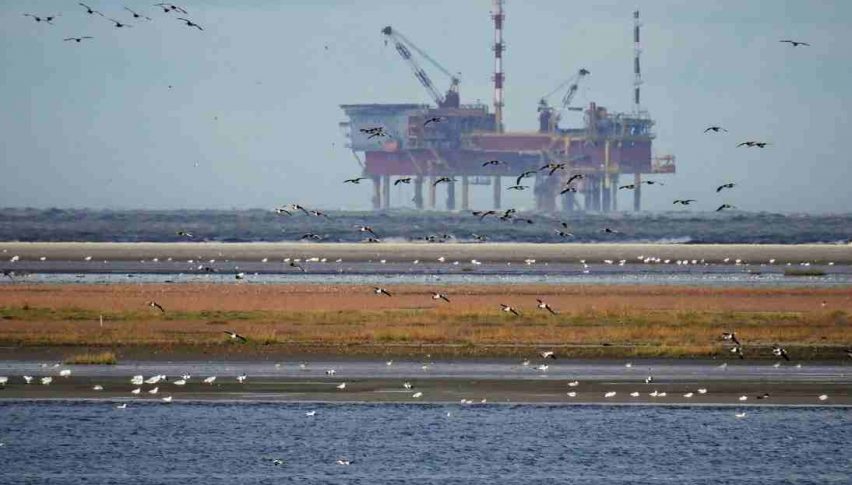 September WTI Crude Oil Futures Threatening $70.00
July has been a fascinating month for traders of WTI crude oil. Featuring two epic sell-offs and bargain hunters awaiting every retracement, WTI has taken market participants on a four-week roller coaster ride.
Later today at 1:00 PM EST, the Baker Hughes Rig Count is due to be released to the public. North American rig numbers have been consistently rising throughout the Summer season. Last week's number came in at 858, featuring a considerable spike in Canadian drilling operations. With oil prices hanging near yearly highs, I expect further gains in the rig count as production is ramped up to meet demand.
September WTI Crude Oil Technicals
Since the sell-offs of 11 and 16 July, daily ranges of September WTI crude oil futures have tightened substantially. Currently, we are in the midst of a two-day consolidation period that has produced a meager 100 tick range.
WTI crude is sure to open up, the only question is when. With the weekly close rapidly approaching, some hot trading may be in store for later today as traders take profits from a positive week on the market.
Here are the levels to watch for the remainder of the session:
Resistance(1): Daily SMA, $70.58

Support(1): Bollinger MP, $68.86
Bottom Line: I expect today's range to open up as the trading day wears on. In order to capitalise on the action, a scalping plan from either support or resistance will be a solid way to make some money before the week is over.
For the rest of the day, buys from $68.87 and sells from $70.57 are in order. Using a tight 1:1 risk vs reward management plan, these entries are likely to produce a tidy 5-8 ticks.
The weekly close is just around the corner, so now is not the time to pile on the risk. If you are going to become active in WTI crude, be sure to have your stops down and leverage in check.