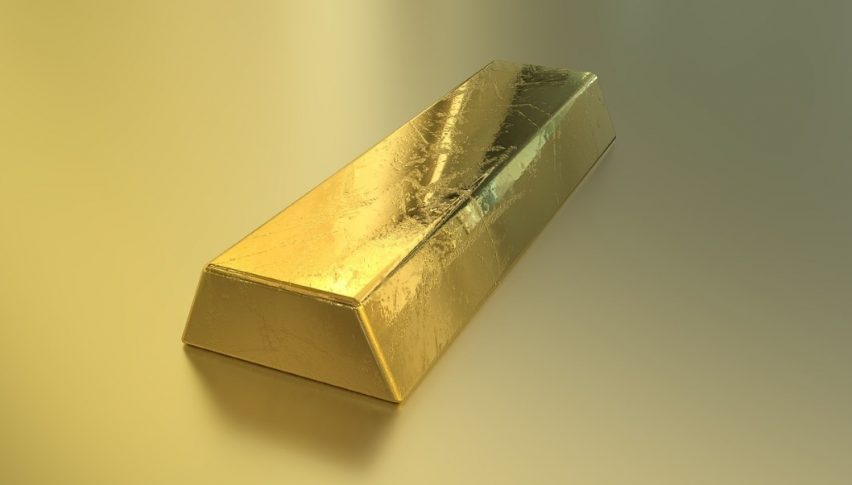 A Test Of 1200.0 Appears Imminent For August Gold Futures
After a miserable first half of 2018, many traders and investors are wondering when bullion will begin making a comeback. Values have consistently fallen in August gold futures, bringing the psychological level of 1200.0 into view. While the bulls and bears have fought to a stalemate today, the technicals for gold remain definitively bearish.
Perhaps the most frequently cited reason for the depressed gold market is the relative strength of the USD. Amid a cycle of U.S. FED tightening, the Greenback has rallied against the majors for most of 2018. Gold has felt the brunt of the fallout, with investors electing to hold currencies or stocks instead of bullion.
August Gold Futures Technical Outlook
Consolidation has set up in the area of 1225.0 for the last two weeks. This market has tightened considerably between the 38% Current Wave Fibonacci retracement (1232.2) and the 1210.0 handle.
Going into Wednesday's FED announcements, I will have three levels on my radar:
Resistance(1): 38% Current Wave Retracement, 1232.2

Support(1): Swing Low, 1210.7

Support(2): Psychological Level, 1200.0
Bottom Line: In the short-run, things can get worse for gold. The U.S. FED is due out with their policy statements and interest rate decision during tomorrow's session. While chances are slim that a rate hike will take place, the markets will be watching the commentary of FED Chair Jerome Powell very closely. If Powell takes a hawkish tone, August gold futures will be in line to test 1200.0.
If we do see heightened bearish volatility facing August gold, a short-term buy from just above 1200.0 is a positive way to play the action. Longs from 1201.1 yield 12 ticks when using a tight 1:1 risk vs reward management plan.
Yesterday the CPI numbers from European countries showed a slowdown, so today's headline Eurozone inflation numbers should be soft as well
1 day ago