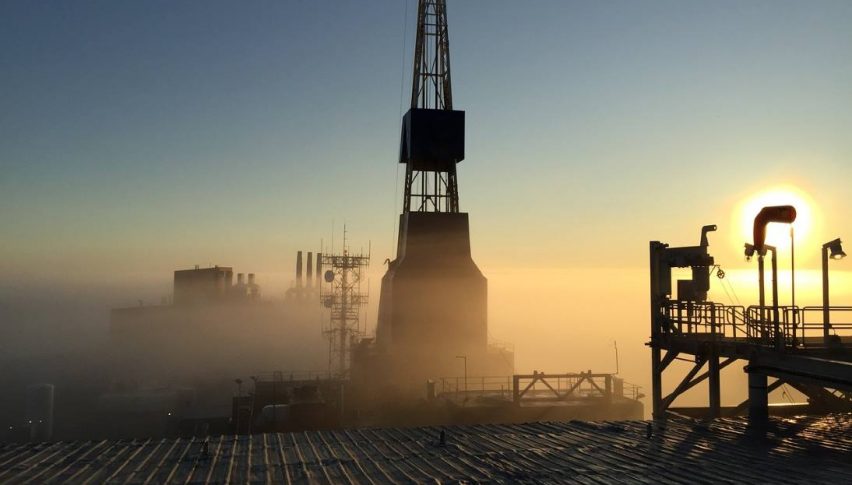 WTI Crude Oil Rebounds After A Slow Start
Following a positive inventories cycle, the WTI crude oil market has featured whipsaw trading conditions. Today has been a prime example of the chaotic buying and selling, with heavy participation highlighting the action. After a bearish early-session dynamic, the bulls have taken the WTI market north of $69.00.
Breaking Down The Inventories
Although we are one day removed from the inventories cycle being completed, let's take another look at the hard data:
Event                                         Actual      Projected    Previous
API Crude Oil Stocks                   5.59M            NA              -3.16M
EIA Crude Oil Stocks                3.803M        -2.974M        -6.147M
This week brought a surprise build in inventories. Amid ramped up OPEC and North American shale production, supplies came in well above expectations. Be on the lookout for this trend to become more pronounced as August wears on.
With the North American travel season coming to a close within the next month, a severe drop in demand is probable. Given growing levels of global production, forthcoming builds in supply will cease to surprise to energies traders.
WTI Crude Oil Technicals
Today's bullish breakout kicked off around 10:00 AM EST. In the first two hours since this time, intraday charts showed steep trends to the north. At press time, price is pushing session highs above the $69.00 handle.
Here are the levels to watch for the rest of the session:
Resistance(1): Daily SMA, $69.41

Support(1): Bollinger MP, $68.75
Bottom Line: For the time being, this market is on the bull headed to $70.00. The $68.00 to $70.00 range has been a big value area for September WTI. It appears that another test of the topside of this range is in store by week's end.
Scalping shorts at the Daily SMA is a solid way to fade today's uptrend. Sells from $69.41 with an initial stop at $69.51 produce 8-10 ticks using a tight sub-1/1 risk vs reward management plan.